Guardian Top Stories

Thursday, May 16th
When a mere five electors cast their ballots in the May 21 election, they will determine one of the biggest financial decisions in Idaho history, totaling $781 MILLION dollars.

According to the official ballot language, revenue and general obligation bonds total $325 million and at the estimated interest rate of 7%, homeowners will eventually repay $781,000,000. Ironically, it takes a 2/3 approval which gives total control to just two voters.
At stake is a proposed 7,000 unit housing development north of Eagle encompassing more than 5,600 acres using a law passed by the legislature several years ago called a "Community Infrastructure District."
The Spring Valley CID was created by the city of Eagle at the behest of M3 Development. At the time, October of 2011, the GUARDIAN pointed out nobody lived in the district. The developer paid big bucks for some homes off Idaho Highway 16 which were annexed into the CID. Only two of the homes are occupied–3 people in one and 2 in the other. They appear to be the only legal voters.
Meanwhile the Ada County Election Office is sending 50 ballots–one for each parcel of land owned by M3–to the authorized agent at the developer's Phoenix, Arizona headquarters. Clerk Chris Rich told the GUARDIAN he will keep those 50 ballots apart from the other five until the legal issues surrounding electors have been resolved by the various attorneys and perhaps a judge.
The GUARDIAN was concerned about the constitutional aspects of the election process which is an official government election conducted under the consolidated election process by the Ada County Clerk. We contacted state Senator Branden Durst with our concerns about exactly WHO can be an elector and vote. He sought an opinion from the office of Idaho Attorney General Lawrence Wasden. We have circulated that opinion to all concerned.
The informal opinion referred to the constitutional mandate that only citizens of Idaho and residents of the county are allowed to vote. That position seems to be in conflict with the CID law. The law was lobbied by the Suncor (Avimor) developers.
In short, the law allows developers to sell revenue and general obligation bonds on the open market to be repaid by future homeowners. That way the developer doesn't have to get loans or otherwise fund streets, sewer, water, etc. Each new home sold would have a lien for the cost of development in addition to the costs of taxes, construction, insurance, interest etc.
While there would be virtually no security for bond investors, we were concerned that it would be very easy to market the project as, "Approved by the voters of the district created by the local governing authority." When in fact, no property owners can vote because they don't live in the state and the approval–if it comes–was at the whim of 5 renters.
The AG opinion letter to Sen. Durst follows: Continue reading here…

Monday, May 13th
The scandal evolving over the quarter million dollars reportedly bilked from Idaho Senior Sen Mike Crapo's campaign fund sounds like the Catholic Church and its abusive priests: "shuffle the offenders and keep mum unless someone squawks."


Lost in all the revelations reported by both the STATESMAN and ASSOCIATED PRESS is the ethical issue of keeping silent for at least three years and passing off the errant staffer to work for Representative Raul Labrador.
Any way you cut it, Crapo and his minion were using the money paid to him by corporations, political action committees, and individuals as speculative seed money for dubious investments in Las Vegas. The money is gone which is at least some poetic justice, but Crapo is spinning the deal as though he were the victim.
Back in 2008 former Crapo campaign manager Jake Ball put the $250,000 into a loan deal with a guy named Gavin McCaleb. McCaleb ran a now-defunct Idaho corp. called Blueberry Guru. He then invested in something called Pyramid Global Resources. McCaleb is bankrupt, Pyramid is defunct, and Ball resigned from Labrador's staff "coincidentally" last Thursday on the eve of the scandal being revealed by AP. Crapo said he learned details of the matter in 2010 from the FBI.
Meanwhile, Sen Sen Crapo continues to make decisions and vote on laws which determine the financial fate of the United States of America. He still has $3 million in that campaign fund paid by folks who presumably "want nothing in return for their cash." And that's exactly what they got for at least $250,000 of their payments.

Friday, May 10th
Our Senior Senator ("sen-sen") Mike Crapo sits on the Senate Banking and Finance Committee making decisions which can make or break the financial health of the United States of America.
However, according to an ASSOCIATED PRESS/IDAHO STATESMAN story, the guy hasn't a clue his staffers are using the political payoff cash in his war chest to make loans to political pals. Crapo told the AP Friday he was informed in 2010 of a $250,000 loan his campaign made in 2008 to Idaho-based Blueberry Guru, that's now defunct. Ex-Crapo campaign manager Jake Ball is a longtime friend of Blueberry Guru owner Gavin McCaleb.
Crapo said he has approved other federally-protected investments in the past by the campaign but had no knowledge of this transaction until it was brought to his attention in 2010–by the FBI no less.
Interesting to note Crapo has waited nearly three years to reveal the financial irregularities in his campaign finances. Last time we looked, Crapo had more than $3,000,000 stashed from people and corporations who had made payments to his political campaigns despite never having a viable opponent.
Jake Ball, the former Crapo guy who made the now-defunct loan, left the staff to go to work for Idaho Republican Rep Raul ("Rep Rep Raul") Labrador. When word got out Thursday of the impending revelation about the private loan of campaign funds, Ball resigned from Labrador's office.

Friday, May 10th
The Greater Boise Auditorium District has $13,000,000 burning a hole in its collective pocket–garnered from a hotel room tax on visitors to the City of Trees.
With the May 21 board election approaching, candidates are lining up with ideas on how to spend the cash. Perhaps we need a group dedicated to to doing nothing. A "Do Nothing" party could be a unifying factor in the community. Currently one group–Democrats supporting Mayor Dave Bieter–is leaning toward a downtown baseball park.
Combine that hotel tax revenue source with the $13 million-plus cash reserves currently held by the GBAD boys and girls and you have a sock full of public money just waiting to be spent on a $30,000,000 ball park that Boise residents overwhelmingly say should not be publicly funded. Furthermore, citizens will not have a vote on how any of the funds are spent, but they can vote for candidates May 21. (See link below to previous post)
The other group–more conservative business types– wants to expand the current Centre on The Grove either upward or on land the GBAD owns near the entrance to I-184.
Both camps claim their ideas will promote economic prosperity. If that is true, it would logically spell financial ruin for the businesses near the current Boise Hawks field on Glenwood. We doubt a move would be a disaster and we also doubt a downtown ball park would be a major asset either. The hotel industry has viewed the room tax as a fund dedicated to furthering their industry–specifically for downtown hotels. If The Grove is any example, downtown is just too crowded. They block streets regularly for events and the parking is cramped and bound to get worse with Trader Joe's filling a lot at Capitol and Front.
We would like to see that room tax money go toward improving and maintaining things like Table Rock viewpoint, the Boise Depot, and "way finding" signs to direct tourists to points of interest from major intersections. Boise is simply not a tourist friendly destination, despite plenty of potential attractions.
The Daily Paper's Sven Berg did a wrap up Friday on Candidates and their views–at least those who would talk.
The GUARDIAN posted a CANDIDATE ROUND UP in March.

Monday, May 6th
Idaho Fish and Game on Monday issued a salvage order for the Little Camas Reservoir in Elmore County.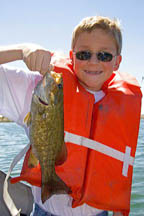 The reservoir will likely be drained by early summer for irrigation. Because the game fish in the reservoir likely will be lost, and past efforts at salvaging fish have been futile, Fish and Game would like the public to use as many of the fish as possible.
Therefore bag, possession and size limits have been removed, effective May 5, on Little Camas Reservoir through September 30. Fish may be taken by any method except firearms, explosives, chemicals or electric current.
Anglers who participate in salvage-order fishing must be aware of possession laws that apply in other fisheries where bag limits are in effect. If they salvage 20 trout in Little Camas and move to another fishery where the possession or size limits differ, they may be cited for violating possession or size limits that apply at the second location.