County
Regional Jail Could Solve Crowding Woes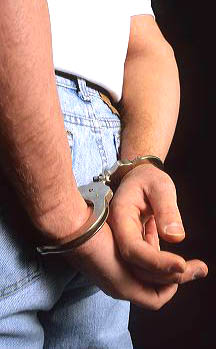 Instead of asking Canyon voters to pony up for a new jail, we would suggest that Sheriff Chris Smith follow his own advice and go for a regional jail somewhere near the Ada-Canyon county line.
Smith is an advocate of regional jails and wrote an article for the Idaho Sheriff's Association Magazine on the subject. See the complete text at the end of this post by clicking on (MORE).
Done right, Ada, Canyon, and the Idaho Dept. of Corrections could join forces and save everyone a lot of money and provide a secure facility to house longer term offenders who have been sentenced or await trial unable to post bond. The idea is to build a facility that won't require daily traffic back and forth to court. It would take a joint powers agreement and probably operate on a "per bed" basis for operating costs.
Voters from each county would need to approve the long term debt (bonds), but with two counties sharing the burden, it should be very affordable and appeal to voters…not unlike the College of Western Idaho vote as we see it.
Ada Sheriff Gary Raney is onboard Smith's idea in principal and notes he will soon need additional space in his jail. Both lawmen are eagerly awaiting one of those infamous "feasibility studies" on the topic of "Regional Offender Management Centers"–JAILS to crooks and non-coppers. The study, being conducted by a BSU professor will undoubtedly endorse the concept. The trick will be in the politics of getting two counties and the state to buy in.
We like the idea and can't understand why Smith didn't push for it instead of trying to build his own jail. What with illegal land purchases, expenditure of funds for a new jail BEFORE the bond was voted upon, a lawsuit by the ACLU which is billing Canyon about $180,000 for legal expenses, and coppers campaigning on government time, the stand alone Canyon jail as proposed was doomed to fail.
It was sold as a scare tactic to keep bad guys from being turned lose on society, but we doubt they opened the jailhouse doors to many dangerous crooks. Based on booking records we saw, there were a lot of driver's license and insurance offenders who got jailed.
Smith's plan follows and it deserves to be considered BEFORE another bond election or the idea will never get voter approval.

Regional Jails
Has the Time Come?
by Sheriff Chris Smith
I have seen many changes in my 34 years in law enforcement service: growing populations in our communities, technological advances, increased drug activity; the list is long.
Each change has a related cause and effect on both public safety agencies, and citizens they serve and protect. Increased crime rates are influenced by growing populations, and higher crime rates cause the need for more law enforcement officers. More law enforcement officers contribute to more offenders being arrested. More arrested offenders cause the need for larger holding facilities. The need for more holding facilities requires increased revenues, and herein lies the problem.
Counties invest millions of taxpayer dollars in public safety each year. The public demands accountability and safety as they should, but when a larger jail is needed to accommodate public safety, taxpayers balk. Google "jail bond issues" and you will find that counties around the nation are having the same debate. They need new jails because of either outdated, unsafe facilities, or overcrowding, and in most cases, both. Taxpayers need and deserve to be presented with data to justify the need for government wanting more of their hard-earned money. This is true whether on a local or national level. But even with justification citizens are less open to spending the funds necessary to build new jails in the current downturn in the economy.
The state of Idaho, the Idaho Association of Counties, and the Idaho Sheriffs' Association have recently begun meetings to discuss the concept of regional detention facilities: combining state and county resources to provide incarceration and treatment programs to offenders on a shared basis. These future facilities are referred to as Regional Offender Management Centers and part of the mission statement of the committee studying the concept states "The goal is safer communities through the creation of partnerships that utilize the taxpayer dollars more efficiently and effectively".
We understand the problem. Jails throughout Idaho are outdated, overcrowded and/or underfunded. Now is the time to speak of solutions and one approach is the regional jail or Regional Offender Management Center. American Corrections by Clear and Cole defines a regional jail as a facility that would operate under a joint agreement by two or more government units, with a governing board made up of representatives from participating jurisdictions and having authority over policy, budget, operations and personnel.
The participating agencies share decisions and must work together on issues related to location of facilities, proportionate sharing of cost, governance, and management. Idaho successfully utilizes regional incarceration facilities for juveniles and has one example of a regional jail between Cassia and Minidoka County that demonstrates the effectiveness and efficiencies of consolidation.
Regional jails operate successfully across the United States and in foreign countries. These jails can be used as models and we can learn from their successes as well as their mistakes. We can also continue to explore taking the regional jail notion to the next level by working on the Regional Offender Management Center concept with the Idaho Department of Correction.
With the closing of several jails in Idaho counties due to age and the need for larger jails in other counties to satisfy inmate growth, now is the time to join forces as sheriffs and promote regional incarceration centers. A sheriff's primary obligation is to keep their citizens safe and we must have adequate incarceration facilities to hold and hopefully rehabilitate offenders in our custody. With changing times, we must embrace new ideas and build solutions to accommodate Idaho's inmate population, and I believe the time for action is now.