Guardian Top Stories

Friday, January 18th
Boise City and the urbanrenewal agency are facing a lawsuit over the practice of subverting the Idaho Constitution's requirement to seek citizen approval of debt exceeding a single year revenue.
The IDAHO PRESS posted a story with the details.
Two new urban renewal districts were created in December which divert taxes on improvements and appreciated value for 20 years. Generally that means property outside the district pays for services within the districts.

Thursday, January 17th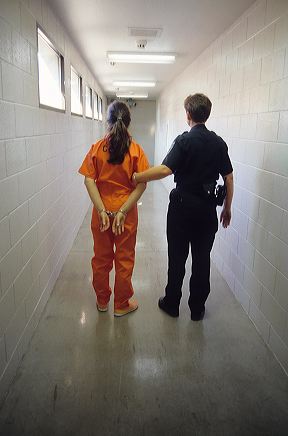 Caldwell activist and long time jail bond opponent Paul Alldredge noticed two stories in a recent edition of the Idaho Press he thought noteworthy regarding an upcoming bond electing seeking nearly $200,000,000 for a new Canyon County jail.
"It was amazing! On one page Chief Justice Roger Burdick is urging legislators to seek more parole officers and other alternatives rather than building more prisons. Turn the page and the (Canyon) Commissioners are announcing their new web site aimed at "educating voters" about the need for a new jail," said Alldredge.
He sent the following request to the commishes.
"Dear Commissioners:
It was with great interest that I read the account of Chief Justice Roger Burdick's "State of The Court" address to the Idaho Legislature. He made it clear the answer to our criminal justice problems was not to build more prisons.
He advocated increased probation/parole staff, alternative sentencing, etc. In the interest of fair and balanced "education" I would like to formally request you include his remarks and a link to his speech on your new Jail Statistics website."
Canyon County has contracted with PR CONSULTANT Ysabel Bilbao at the rate of $3500 per month plus expenses to "educate" voters.

Friday, January 11th
Boise's fire department gave away a fire engine this week to the Ada County Sheriff's Department.
The move is allowed under state law and it should save taxpayers a few dollars. Chief Dennis Doan told the GUARDIAN he wanted the former fire rig to be decorated in any color but red and not have it look like a fire truck.
Ada Sheriff Steve Bartlett told us he plans to convert the truck into a "command post-utility vehicle."
"We will use it for hostage situations and other emergencies. Our intent is to use all the compartment space and crew cab to equipment and staff," said Bartlett, adding, "we already own most of the equipment and the county shop should be able to do most of the conversion work."
The city estimated the value of the old truck at around $11,000 and Bartlett hoped to get the conversion for around $5,000. Whatever the eventual cost, it is nice to see some inter-agency cooperation.
Boise Police previously gave the county their Army surplus M-RAP after an unenthusiastic public reception.

Thursday, January 10th

One of our GUARDIAN researchers combed through the contract for the architecture services on the library and some items raise red flags just as the first class travel expenses did prior to obtaining permission and funding from Boise citizens for the project.
Of particular concern to the GUARDIAN is a clause that allows Moshe Safdie to retain ownership of the plans despite the fact the work is (or should be) "work for hire" with the city retaining copyright ownership.
Overall, it appears the contract favors Safdie's firm and many obligations have been made prior to final approval.
Don Day at BOISEDEV has also done some "in the trenches" reporting which shows timing and decisions on the project are simply suspect at best.
Here are some items our researcher found in the contract:
–"If the event space moves forward… an amendment will be required" (so more $$$ to Safdie for events space at a later date)
— $11.1 million total includes $715,950 in reimbursable expenses and allowances (definition outlined on P24, includes travel)
— lists "supplemental services" not included in the contract. To be included by Architect: Line 4.1.1.28 Furniture, furnishings, and equipment design.
–Architect retains copyright of drawings
–Architect retains marketing rights to finished project (future sales lectures to include "look how I remade Boise!"?)
–Architect will bill monthly based on work performed
–initial breakdown of total project costs (theater not included in $85 million budget)
–Safdie breakdown of hourly billing rates (Safdie himself bills at $560/hour; principal Architect at $390/hour)
–CSHQA breakdown of hourly billing rates (Principal Architect at $145-175/hour)
This project has gotten so big that the December 4 council agenda and supplemental documents was in excess of 2,000 pages–far more than any councilor could possible consume prior to voting.
We suspect the city fathers and mothers will have invested so much of our tax money already, the argument will be made that "to stop now is a waste of money."

Tuesday, January 8th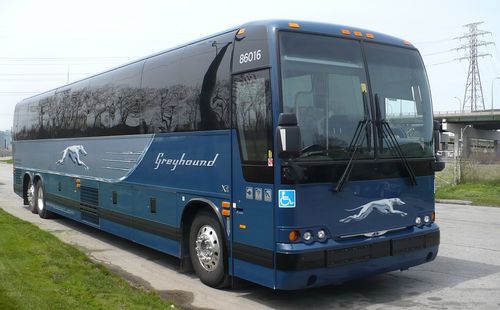 Talk about being "business friendly!" Seems the government owned and funded Valley Regional Transit (VRT) has been approached by the big dog in the bus business, Greyhound, about the possibility of using VRT taxpayer supported facilities for commercial passenger terminal and vehicle servicing purposes. One could say VRT is going to the dogs to get more cash.
Here is what came out of a recent VRT Board meeting.
Seems the big dog has litter mates here in the Valley. The contractor who operates the local bus service for VRT is owned by the same British based company that owns Greyhound. Separate operations but common ownership.
Greyhound is proposing to use Main Street Station as a passenger and package express station. Buses would sit on Main St in front of the Wells Fargo building to load and unload passengers. VRT would handle ticketing, package express, public relations, and related duties for Greyhound in the Main Street Station multimodal facility.
After discharging passengers downtown the big dog would run a few laps to the VRT Orchard Street Maintenance Facility by the airport where it would fuel, "lift a leg," take a bath, and get groomed for passengers before returning downtown to pick up customers. Fees to Greyhound for these services are still being worked out.
With passenger fares down 8% from 2017, VRT is keen to sniff out additional revenue sources. It estimates net revenue of about $ 10,000 a year from Greyhound for use of Main Street Station plus additional monies for servicing the big dogs.
The VRT Board directed staff to develop more information about the proposal and ensure all related costs were covered by Greyhound. They also requested a Greyhound management representative be present the next time the proposal is discussed by the Board.
No word on what will happened to the current Bannock St bus terminal should the VRT Board approve this proposal but it appears its days as a kennel are over.