Guardian Top Stories

Wednesday, November 8th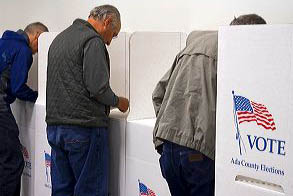 Mclean-Masterson race probably had two winners. Mclean benefitted from incumbency and handily ensconced herself as a political power in Idaho. Masterson went through the motions, but his heart wasn't really in the race. After a lifetime in public service, he had his eye on retirement and family time. Two winners.
Jail bond missed by only a few votes. We advise sheriff and county officials to renew efforts to force the state of Idaho to take the daily 100 inmates that belong in the prison, but the state refuses to pick them up. The issue is NOT the super majority, it is the people of Ada County subsidizing the state.
KTVB-7 had the best coverage by far. Their crawler at the bottom of the TV screen kept folks informed of election results and reporters at key venues contributed to the evening's information. They also did a nice job tracking results throughout their coverage area all the way to SE Idaho.
BOISEDEV had big boy coverage with a television-style anchor desk commenting and covering the races.
Secretary of State Phil McGrane made guest appearances with the media folks, including KTVB and BOISEDEV. Keep your eye on this guy he is looking like a valuable public asset for all Idaho.

Thursday, October 12th
We saw the local legacy media publish (broadcast) a story from Team McLean claiming Boise's airport and Lander Street sewer plant would be using solar energy provided by Idaho Power.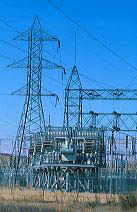 That simply is not true. While Idaho Power has solar facilities on the grid, they also have other sources on the same system. The good mayor could also claim the city is powered by water from C. J. Strike Dam.
The claim of powering the airport and sewer plant with solar is like saying the water we get from the Boise River is "spring water." Sure, there are springs that contribute to the river flow, but the water is mostly snow melt runoff, and from whatever sources drain into the river.
The truth of the matter is McLean is claiming "credit" for an amount of solar power consumed, but that amount was mixed in with electricity generated by numerous sources including that generated from coal, gas, hydro, solar and wind.
THERE IS NO WAY TO FILTER POWER SOURCES OR THEIR ULTIMATE USER. THERE IS NO CABLE FROM THE SOLAR FARM TO THE AIRPORT.
Here is the mayor's claim sent out from her public office Thursday–just three weeks prior to the election.
MESSAGE FROM THE MAYOR
"This week, our City Council approved the City of Boise's participation in Idaho Power's 'Clean Energy Your Way' program. This allows us to fully transition both the Boise Airport and the Lander Street Water Renewal Facility to clean electricity – a giant leap toward our goal of achieving 100% clean electricity across city government operations by 2030.
I appreciate our partnership with Idaho Power in getting us so much closer to our clean energy goals through the purchase of power from a new solar facility. The Clean Energy Your Way program may also allow other Idaho Power customers to purchase clean electricity, helping residents and business reach their climate goals as well.
Together we are leading the way to a cleaner, healthier future for our children."
BOISEDEV reporter Margaret offers more details of the financial deal which is a long term agreement with Idaho Power.

Thursday, October 5th
While the current topics for conversation and debate in the Boise mayor and council races are focused on housing, homelessness, and the alphabet soup of sexual preferences, the GUARDIAN has come out of retirement with some important topics.
FEES IN LIEU OF TAXES are needed to offset the subsidy Boise taxpayers make toward state government. The mirrored office building at Broadway and the Boise river is owned by BSU and pays no taxes as a state-owned property. HOWEVER the majority of the space is used by for profit PRIVATE business.ccThat spqce should pay fees to the city.
THE HP CAMPUS is now owned by the state of Idaho and pays no taxes. HOWEVER part of it is occupied by HP for private commercial business. That portion should pay fees.
THE COUNCIL DISTRICTS are a good idea, but citizens should be able to vote for ALL candidates while candidates should come from each of the districts–just like the county commishes.
POLICE COMMISSION still needs to be instituted. Citizens have no voice in the biggest budget item in Boise government. Commission would be like, Parks, Airport, Zoning, Library, etc. The Office of Police Accountability (OPA) should be under that civilian authority, not at the whim of the mayor.
FIRE SERVICE is provided for free by Boise to the likes of BSU, but the university pays for police. BSU is like a town of 28,000 that pays no taxes or fees for fire protection. Same is true for state-owned HP campus and capitol mall. HOWEVER the Feds pay Boise for fire protection at VA and federal building. There is no logical consistent policy.
We have tried in vain to bring these issues to the candidates and have been ignored each time.

Tuesday, August 8th
The GUARDIAN has awaited explanations why the legacy media has failed to question Boise PD and Chief Ron Winegar about statements made in press releases and in person following the latest "officer involved" shooting on Dale St.
Of major concern is the description of the dead man carrying "an edged" object and "multiple weapons. He also reportedly had "dialogue" with officers. These statements are simply intended to muddy the water.
Not only do the coppers refuse to show the body cam video–if there are any–but the refuse to tell citizens if the dead man had a knife, sword, or putty knife. Failure to tell us assumes a cover up.
Winegar on camera said the dead man had items which "could be used as weapons. Things just don't add up when coppers refuse to give straight info.
Media reports said the dead man had called the coppers himself and had engaged in dialogue before returning to his second floor apartment. Video appeared to show a building under construction. Sounded like a construction worker, but it will probably be many months before a laundered report is ever made public.

Saturday, July 29th
GUEST OPINION BY
GUY BOURGEAU
Ben— I'm not quite sure how to respond to that comment. Obviously one best left alone.
For the defense, unions are beneficial for police departments. I can't disagree that what you say isn't true in some cases, but not here. We are able to set hiring standards and offer competitive wages to attract the best and brightest in a highly challenging market. We do not protect bad cops, we protect the process so that these cases are done right and we don't find ourselves in a position where we have to protect a bad egg because an overzealous administrator violated case law. I've know the editor for 20 years, he can vouch for my integrity and honesty. You may find this hard to believe but given the past few years, not a lot of interest in joining a field that is often exposed to venom and mistrust.
Douglas— yes the wages are better than they once were because it is hard to recruit. A dozen officers were attacked the other night by a male with a high powered semi automatic rifle and stood their ground to keep people safe. What's the number you think is appropriate for those duties that are becoming all too frequent and more dangerous? We are 30 officers short because the profession has been tasked with everything no one else wants to do and it has become incredibly challenging. We want experience that applies to us. Nothing against a small agency officer but they just might not adapt to a mid sized city agency.
Polar bear— we have no beef with anything other than corruption in the mayors office. If you're ok with that then I pretty much know how you're going to vote. We all live with those choices.
Warren— attacking someone based on their writing style pretty much indicates something more of a personal attack than one based on facts which gives me insight into you. Come back with some facts to support an argument. This isn't about me, I speak on behalf of the officers who expect me to be their voice. This is about transparency in government, something you're overlooking based on some fabricated perception that simply isn't there. Despite these shortcomings in your post, and other comments you've made, we will always be happy to serve.
UPDATE 8/23/2023–
Our contract is a public document as are our negotiations. I have no hidden agenda when it comes to policing. Unions can be bad in many cases. I'm proud of the work our union has done over the years to make this an attractive career which becomes more and more difficult every year. We hope to make it attractive enough to recruit the best candidates around whether from Idaho, California or Arizona. I have no intention in getting into a back and forth with anyone but love to open an intelligent dialogue about policing in 2023. I will likely retire in the near future and have nothing to lose or gain by being deceitful. Hopefully we can discuss the future as well as the present.
BPD CONTRACT:
FullCLAandbulletpoints202220242
EDITOR NOTE–The GUARDIAN will be happy to post opinions and comments from al sides of issues discussed here.