Guardian Top Stories

Friday, February 26th
The following is a self-proclaimed rant by Dave Kangas about the state of the Idaho legislature and legislators.
GUEST OPINION
By Dave Kangas
There have been few times in my life, when I have been as outraged by actions or proposals of or by government officials as I am now.


The current bills limiting local taxing authority and cutting income taxes, circulating through the legislature are an affront to democratic processes of our government, our local communities and to Idaho taxpayers and voters.
To me, the way legislative leadership has blocked alternative bills and ideas from even being heard in committee in favor of their bills is an insult to all of Idaho. It looks, feels, smells and resembles the strong-arm politics and tactics used by the infamous "Boss Tweed" of Tammany Hall in the late 1800's.
To be clear, I say this entirely from my research on the Idaho Secretary of State campaign site and the contributions (payments) made to legislative leaders beginning in September, coupled with THE ONLY TAX REDUCTION LEGISLATION TO MOVE FORWARD. The source of those contributions (payments) almost entirely from the business community in Idaho and elsewhere. From that research it is also apparent how those funds flowed from some leaders (Mike Moyle) to the legislature at large to aid individual campaigns, I assume, to "buy" loyalty.
What is alarming is the complete lack of individual donations vs corporate payments to Republican leaders as compared to the complete opposite with the Democratic leaders like Michelle Stennett and Ilana Rubel.
It is also clear to understand how and why bills like SB1108, the 3% tax freeze for Idaho cities and counties, and Steve Harris' tax cut bill(bill # unknown). Both of these bills are entirely designed to help businesses, high wage earners and the real estate industry. There is little in these bills that actually help Idaho's infrastructure, that help the down and out, low income people in our state or seniors struggling to pay property taxes. They are certainly both home runs for even more Idaho business campaign contributions.
My questions to each legislator:
As you lose the ability to introduce, debate, discuss new ideas and legislation, as you reduce the power of the Governor's office, as you reduce the effectiveness of the Attorney General's office and finally as you remove the ability of the public to object and initiate legisltation through the initiative process, just why do we need a legislature at all?
Afterall how many hours and days of committee work are regularly thrown to the side in favor of something from an influential legislator? How is it that a few pre-session meetings can set the entire tone and legislation for the whole session? How is it that we can ignore the obvious in your face influence of campaign contributions from the business community?? Just who were the actual authors of these bills? What organization created, designed, pushed these bills forward?
Why does Idaho need a legislature at all? It seems there are only a few that are capable, knowledgeable, or influential enough to know what Idaho needs. It seems voters are only important at election time. At policy making time, money seems more important.
Kangas is vice chair of Boise Working Together, President of the Vista Neighborhood Association, and a realtor.
Read more for sample campaign payments to legislative leaders. Also check the FINANCE PORTAL at the Secretary of State for details.

Monday, February 22nd
Word on the street says the Idaho Statesman is about to fold and not in a good way.
A GUARDIAN reader tells us they talked to a retailer who claimed to have a letter notifying them the legacy newspaper would soon cease delivering papers to the store. The reader took that to mean the paper was ceasing to publish. Whether true or not, the end is clearly near.
Both Salt Lake papers–Deseret News and Tribune–have gone digital except for a weekly weekend edition. The Statesman has been struggling for years. First they went through a rapid succession of owners, then abandoned their printing press. The Idaho Press printed it for a while, but then geared up and started covering Boise news. That forced the Statesman to find a printer in Twin Falls. Meanwhile owner McClatchy went bankrupt and the Boise staff has revolted over the firing of the managing editor.
Between having the pages and headlines created in Sacramento and the paper being printed in Twin Falls, the early deadlines precluded timely coverage of city council meetings and BSU sports.
Since the Statesman even sold its office on Curtis Road for a storage facility, we didn't attempt to make the call to confirm the "folding" rumor. It is just a matter of time for the formerly great news institution to print its final edition. The transition to a digital product is clear to readers and staff alike.
GUARDIAN editor Dave Frazier said, "We need a free and vibrant press in Idaho and America. IF the rumor is true, the passing of the once-great newspaper would be a loss to all Idahoans."

Thursday, February 18th
GUEST OPINION
By Sara Baker
For years, we Boiseans have been represented on the City Council by those who live basically within spitting distance of each other, the North and East Ends. Those council people never wanted to create districts by geography. So finally, the legislature in 2020 changed the law to require cities over 100,000 to have geographic districts.
Idaho code 50-707A states
(2) Each district shall consist of one (1) or more contiguous election precincts as established pursuant to the provisions of chapter 3, title 34, Idaho Code, and each district shall, to the nearest extent possible, contain the same number of people based upon the MOST RECENT FEDERAL DECENNIAL CENSUS (which is 2010).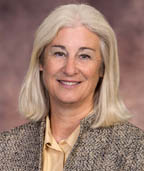 But now, S1111 puts that effort on hold for two more years AND allows those elected who don't live in the new district to serve another two years pushing it out to 2025! The reason? The 2020 census results are delayed. But will it really make that much of a difference to do it now? Hardly. Only Boise would be covered by the 2020 statute change stated above. Meridian and Nampa (maybe) would automatically geographically district when they receive their 2020 census results.
Putting together a district map isn't rocket science. It's only complicated by politics. All one has to do is take the total population, divide by six, carve out contiguous and compact districts and then adjust precincts in or out to allow for a population deviation of no more than 10%. Ideally you want the deviation to be as close to zero as possible. That could be done today. When the 2020 census results come out, the district population could be tallied up and precincts adjusted. It can be done quickly with a calculator.
I don't know why the legislature is even contemplating doing this. I know why the Boise Council wants to delay as long as possible, it fixes things in place without having to change and provide representation to ALL parts of the city. In fact, they haven't taken any steps as yet to comply with the 2020 law.
Legislators are required to be elected from a geographic district as well as County Commissioners and in Ada County, ACHD Commissioners. Heck, even the West Ada School district has geographic boundary representation. Shouldn't we expect the same of the City Council of the largest city in Idaho?
I plan on making my feelings known to the senate State Affairs Committee and if it survives to go to the floor, I'll be contacting many other senators as well.
It's time for those of us in Boise who don't live in the North End to have some representation as well.
Sara Baker is a long term resident of Boise. She served on the Boise City Council for 16 years and at the time advocated for geographic districts. Most recently she was an Ada County Highway District Commissioner until 2020 and helped redistrict the ACHD districts for the 2012 elections.
The City of Boise released a "legislative Update" after this opinion was posted. See it HERE.

Wednesday, February 17th
The GUARDIAN has thought long and hard on the "homeless problem" and we have concluded its a conundrum with no solution.
We figure answers would be forthcoming if the folks living behind Albertson's at Vista and Overland and along or near Shoreline were to relocate to Warm Springs or Harrison Blvd. or even Harris Ranch. Those neighbors have affluence, intelligence, and perhaps even compassion. Perhaps they could suggest a solution if they were able to see the problem first hand.
Unlike the "Hoovervilles" of the Great Depression which were essentially an economic issue, the homeless of today are the result of drug and alcohol abuse, mental health issues, life choices, and simply bad luck.

We used to have laws against vagrancy and public intoxication which were rightly overturned. In many jurisdictions, the penalty for these "crimes" was OTLT–Ordered to leave town. Police routinely took the unfortunate to the city limits without even a court order.
Today, with changes in public opinion, institutions and jails are not the solution. Throughout the USA cities struggle with "what to do with them." Boise has spent hundreds of thousands of dollars attempting to outlaw panhandling, camping on the streets and other ordinances intended to remove the downtrodden members of society.
Arrests and tickets only clog the courts. It is absurd to expect a destitute homeless person to appear in court or pay a fine. The "system" just charges them with contempt or failure to appear and the "crimes" just multiply.
The well intended, but not real good plan to concentrate even more homeless into the former Salvation Army warehouse on West State Street is a formula of reverse gentrification destined to fail.
Boise officials have been exploring ideas including purchase of hotels, but past purchases have served only to concentrate sex offenders and convicted felons near parks, schools, and student housing.

Walmart used to allow the needy and travelers to use their parking lots. But after numerous crimes and a fatal vehicle fire at the store on Overland, they no longer extend the favor.
We are aware of the problem and welcome any solutions from readers.

Monday, February 15th
In an unusual move, Idaho Attorney General Lawrence Wasden has offered a public (political) opinion regarding proposed legislation before the legislature.
GUEST OPINION
By Lawrence Wasden
I'm writing to make you aware of a piece of legislation currently working its way through the state Legislature. The bill is being pushed by Idaho's gas retailers and, if approved, would make it easier for these businesses to price gouge during declared emergencies.
As you are likely aware, Idaho suffers from some of the highest gas prices in the nation. And by law, I have only two tools to fight unreasonably high gas prices. One prohibits businesses from colluding to set prices. The other prohibits sellers of fuel, food, water and medicine from charging "excessive or exorbitant" prices during an emergency. Senate Bill 1041 was proposed by the Idaho Petroleum Marketers & Convenience Store Association to undercut my ability to protect you from price gouging during an emergency.


So why have Idaho's gas retailers made this a priority now? Well, there's a backstory here. Last March, COVID-19 prompted an emergency declaration that triggered the state's price gouging law. In the weeks that followed, oil prices fell dramatically. Gas prices at the pump, though, did not drop as quickly.
I wanted to know why. So I contacted Idaho's three largest gas retailers – Maverik, Jacksons and Stinker Stores – and asked them to explain their pricing and remind them that Idaho's price gouging law was in effect. They rejected my concerns and did not satisfactorily explain the pricing we were observing. My office soon initiated a formal investigation that focused on the retailers' margins. I did so because Idaho's current price gouging law directs that examination as a way to determine whether prices are excessive or exorbitant.
We found that during the first few weeks of the pandemic, these retailers' margins increased dramatically. Our independently-sourced data from the last 14 years showed Idaho retailers usually make about $.10 per gallon of gas. (The gas companies contend their historical margins are closer to $.20 per gallon.) Three weeks into the pandemic, Idaho gas retailers – including the three my office investigated – were making a record margin of $.63 per gallon. This was well above the previous high of $.42 per gallon set in 2008.
While retailers could buy their gas at a steep discount, those savings, by and large, weren't passed on to you. In fact, despite some increased costs connected to the pandemic and a reduction in their sales volumes, these inflated margins allowed the retailers' gas profits to swell.
After presenting our findings to the retailers, my office negotiated a settlement that includes $1.5 million in credits that will go back to Idaho consumers this year. That settlement was announced on November 30. Less than two months later, the gas retailers were in front of the Idaho Legislature urging major changes to the very law that allowed my office to investigate them in the first place.
If the gas companies' proposed changes become law, a future investigation and settlement similar to the one initiated by my office last year would no longer be possible. So far, the gas retailers' bill has been welcomed by lawmakers. It passed unanimously in the Senate and is now headed to the House. If successful there, it could be signed into law by the governor.
It's extremely rare that I speak publicly on the merits of a particular piece of legislation. But you deserve to know about this bill. If you believe that gas prices shouldn't be excessive or exorbitant during an emergency, you need to contact your legislators now and let them know.