Guardian Top Stories

Wednesday, September 18th
Boise School District officials made a grievous error when they agreed to stage what amounts to a political rally for Boise Mayor Dave Bieter.
The RALLY is set for Sept. 25 AT Camel's Back Park during school hours. It is being billed as part of the "Boise Kind" promotion the city purchased with tax money.
Bieter is set to address the children of North End constituents and urge them to "be kind." School super Coby Dennis said, "When it comes to kindness, our schools live it every day so, when the City approached us to participate in the Boise Kind initiative, we eagerly replied yes!"
The so-called kindness carnival will have students from Boise High, North Jr. High and three elementary schools attending.
The six other candidates running for Boise mayor are missing a bet if they fail to demand equal time at the microphone. We have said it before: Dave Bieter is the most brilliant politician in Idaho. Don't forget one of his major supporters is Fire Chief Dennis Doan who just happens to be on the school board.
Here's how the school district bills the EVENT.

Monday, September 16th
Boise police Chief Bill Bones announced Monday he will retire effective October 24 after 27 years with Boise PD, four of those years as chief.
Bones told the GUARDIAN he planned to do some foreign travel with his wife, Jen. He also said he had recruited his old boss and mentor, Mike Masterson to serve as interim chief.his recent
Masterson retired four years ago after becoming the longest serving chief in BPD history. His appointment might help explain his recent political endorsement of Dave Bieter's reelection published in the local press.
First it was former Mayor Brent Coles rising from the ashes like a Phoenix, now Chief Masterson has pinned on the star again.

Friday, September 13th
After we posted the story about Boise City Councilors authorizing the mayor to spend up to $150,000 for "sustainability" with no specific plan, readers jumped on the internet to share even more information.
A note indicating the office of "Community Engagement" caught our attention when it revealed the agency within the office of the mayor tripled in size since 2016 with a budget in excess of $2.1 million, prompting the office to be subject of an internal audit.
Another reader enjoyed the STATEMENT OF PURPOSE.
The office seeks to, "foster deeper connections and engagement with citizens of Boise. The Office works to establish a strategic, citizen-centric communication culture within city government that reflects Boise's vibrant, dynamic and innovative livability, and builds on residents' high satisfaction with the value of the city services they receive." To the GUARDIAN that statement has more BS than a Simplot feedlot.
But wait! There's more! How about "…proactively delivering the right messages to the right people at the right time."
This begs the question: what are the right messages, who are the right people, and when is the right time?
Do you think that has anything to do with getting Dave Bieter re-elected?

Wednesday, September 11th
Boise City Council approved 10 firms to work at the behest of the mayor on undisclosed " "miscellaneous on-call climate, energy and sustainability services."
The $150,000 amount is pretty much an open ended allotment for the city while it pursues its goal of being 100% renewable-energy powered by 2035.
The resolution giving the mayor authority to spend the money includes deals with an ad agency and a public relations firm. Each of the 10 firms approved in the proposal process will work "as needed." They all filed "qualifications" as part of the bid process.
This is yet another vague item stashed away in the council consent agenda with little or no public discussion, giving spending authority to the mayor. The IDAHO PRESS lists the firms awarded contracts.
NOTE: THE KATIE FITE COMMENT IS OF PARTICULAR INTEREST.

Friday, September 6th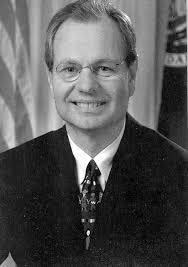 Boise's Nov. 5 mayoral election took on a new candidate Friday who may have injected some interest among voters. After nearly 16 years on the sidelines and some jail time, Brent Coles is seeking his old job as mayor and offered apologies all around for his past actions.
Coles has recently made public appearances at hearings and city council meetings chiding councilors and the mayor for their spending habits and various decisions regarding the Library! and other projects.
As of noon Friday Coles will run against incumbent mayor David Bieter who ran on an ethics platform after Coles' resignation, council president Lauren McLean, Courtney Nielsen, Adriel Martinez and Wayne Richey.
Don Day offers up a concise account at BOISEDEV.
1P.M. UPDATE, BREAKING NEWS
ACHD Chairman Rebecca Arnold has just told the STATESMAN she will also join the crowded mayor race. With four candidates who have a fair amount of name recognition running, it is likely there will be a run off election. The law requires the mayor to have a majority of the votes (not councilors however) cast.