City Government
The Politics Of Power Is Electrifying
We saw the local legacy media publish (broadcast) a story from Team McLean claiming Boise's airport and Lander Street sewer plant would be using solar energy provided by Idaho Power.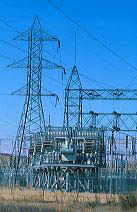 That simply is not true. While Idaho Power has solar facilities on the grid, they also have other sources on the same system. The good mayor could also claim the city is powered by water from C. J. Strike Dam.
The claim of powering the airport and sewer plant with solar is like saying the water we get from the Boise River is "spring water." Sure, there are springs that contribute to the river flow, but the water is mostly snow melt runoff, and from whatever sources drain into the river.
The truth of the matter is McLean is claiming "credit" for an amount of solar power consumed, but that amount was mixed in with electricity generated by numerous sources including that generated from coal, gas, hydro, solar and wind.
THERE IS NO WAY TO FILTER POWER SOURCES OR THEIR ULTIMATE USER. THERE IS NO CABLE FROM THE SOLAR FARM TO THE AIRPORT.
Here is the mayor's claim sent out from her public office Thursday–just three weeks prior to the election.
MESSAGE FROM THE MAYOR
"This week, our City Council approved the City of Boise's participation in Idaho Power's 'Clean Energy Your Way' program. This allows us to fully transition both the Boise Airport and the Lander Street Water Renewal Facility to clean electricity – a giant leap toward our goal of achieving 100% clean electricity across city government operations by 2030.
I appreciate our partnership with Idaho Power in getting us so much closer to our clean energy goals through the purchase of power from a new solar facility. The Clean Energy Your Way program may also allow other Idaho Power customers to purchase clean electricity, helping residents and business reach their climate goals as well.
Together we are leading the way to a cleaner, healthier future for our children."
BOISEDEV reporter Margaret offers more details of the financial deal which is a long term agreement with Idaho Power.