County
Candidate Talks Trash Over Dynamis Plan
Dave Case is a Repub running against Sharon Ullman for Ada County Commish. He sent the following guest opinion unsolicited to the GUARDIAN. We have contacted Sharon Ullman and expect her response soon.
By Dave Case
Ada Commission Candidate
It has been almost a month now since the Idaho Statesman ran its last story on the proposed waste-to-energy facility at the Ada County landfill, and there are still several unanswered questions the Statesman's reporter didn't ask.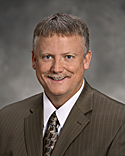 For instance: Why were there no public hearings on this proposal prior to the one on June 18, 2010, when the County Commissioners put out a Request for Expressions of Interest on this project?
Apparently, the Commissioners met several times individually with representatives of Dynamis regarding the trash-to-energy concept, but held no meetings with anyone else, and held no open meetings where the public could participate. Then the Commissioners did something extremely unusual. In just nine working days, the Commissioners reconvened to award the proposed project to Dynamis. By most government standards, that's an incredibly short period of time to allow others to consider responding.
In fact, during the nine days they were supposedly waiting for other submissions, Commissioner Sharon Ullman admits on her blog dated November 8, 2011 that "our lead attorney and I negotiated an agreement with Dynamis". Were no other responses even going to be considered?
Commissioner Ullman says I.C. 31-4403(6) allows the Commissioners to do this deal "with or without competitive bidding". But just because you can do it doesn't make it right. And it certainly isn't prudent to do something this complex and apparently revolutionary without seeking other expert opinions on the feasibility of Dynamis' proposed "new technology".
Why the hurry? Why did the Ada County Commissioners avoid the normal due diligence required for such a complex project?
In a recent symposium on trash-to-energy, Commissioner Ullman said she could find nothing in her research to indicate that Dynamis' concept would not work. But she gave no evidence of any research that she or anyone else associated with the county had done to indicate the project will work. Most responsible people would demand such evidence before handing over $2 Million in taxpayer money to an unproven entity with an unproven concept without, at the very least, demanding a performance bond.