City Government
Depot Remains Mostly Closed to Public
With summer tourists and residents visiting our city daily, the Boise Parks Department policy to exclude visitors from entering the #2 landmark in the city remains in effect–except for 7.5 hours on Mondays, closed holidays!
Far from the "Tourist attraction" we all envisioned when the City purchased the Depot with tax dollars and donations, our public treasure has become nothing more than a city- operated catering hall for weddings and graduation parties–if you pony up $900.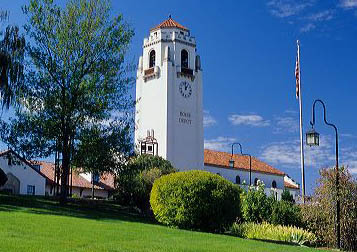 Our very first rant decried the closure policy and one of the readers–we suspect a ringer from the Park Department–sent us a response from the city which offered the following:
"…We hope to have Staff assigned to the Depot on a regular bases by mid June for at least 3 days a week W-F from 1pm to 5pm. Since January, Parks & Recreation facility reservation staff has assisted with scheduling over 135 events at the Depot for 2005, and have provided scheduled tours on a weekly basis. Our staff also provides services to over 1500+ customers scheduling city park's picnic and garden facilities, in addition to the 147 Community Events held in our city Parks each year. " NEVER HAPPENED!
Let's face it. We got snookered when we thought we would "save the depot" when we bought those bricks, t-shirts, and paintings. All we did was buy a dance hall and promptly locked it up.
Sad to see the STATESMAN run the headline "Boise Depot open for limited hours"–guess it depends on your definition of LIMITED.
Like the age old question of whether the glass is half empty or half full, the GUARDIAN prefers a LOGICAL view: "It depends on whether you are pouring or drinking."
We see the Depot as CLOSED.