City Government
The Saga of John Paul Jones
John Paul Jones is a decorated Vietnam War veteran who will tire you out just listening to him because his sharp mind is usually about three steps ahead of his mouth. The result is a conversation with so many diversions he seems wacko.
Well, he IS a little wacko and proud of it.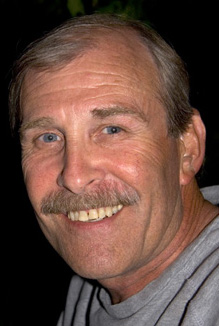 JP is a hotdog vendor, properly licensed, inspected, and legal with Boise City. He made news three years ago by getting convicted of trespassing in front of the courthouse which two judges declared as "private property" of the CCDC, our taxpayer funded urban renewal agency. (CCDC is Capital City Development Corp.) He has appealed the trespass conviction all the way to the Idaho Supreme Court.
When the downtown criterion bicycle race was held last month, JP showed up at the entrance to The Grove with his hotdog stand and claimed a spot on an "Identified Vendor Location" at Main and 8th. He soon came into conflict with the event sponsor, Wells Fargo, the CCDC and the Boise Police.
The bottom line was another citation for "FAILURE TO VEND IN APPROVED LOCATION." JP claims the location was approved by the city. Both the city and CCDC say it is owned by the CCDC and is somehow private. JP has a map which he claims shows the location to be owned by the Ada County Highway District and within the jurisdiction of Boise City–not CCDC. We think there will be some sort of amended complaint charging him again with trespassing.
The actions of JP are not the issues at hand. There are two issues in this mystery: "Is CCDC private or public? And who owns the spot he was claiming?" How the courts decide or interpret the CCDC will determine whether or not he is convicted of what he sees as civil disobedience challenging the authority of the CCDC.
In our attempts at determining the facts of the case, the GUARDIAN was met with a bunch of officials who simply didn't KNOW who owns what or the authority of any of the agencies.
Meanwhile JP is awaiting a hearing November 23 in Ada County Magistrate Court.