City Government
In With New Out With Old
Jim Tibbs gets sworn in as new City Councilor Tuesday as he takes the chair Jerome Mapp has occupied for the past twelve years.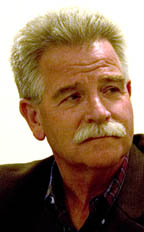 To his credit, Tibbs has been doing his homework. He campaigned hard to get elected and then made it a point to attend council meetings after the election and prior to assuming office–not many would do that for free. We look forward to Councilor Tibbs hitting the ground running with a solid background knowledge on the issues facing the council.
Meanwhile, Mapp keeps his seat on the CCDC urban renewal agency (Capital City Development Corporation) which oversees the spending of citizen tax money diverted from Boise's general fund for downtown development.