City Government
Councilor AND Czar
Jim Tibbs has had a lot of titles beyond the old movie name of "Mr. Tibbs."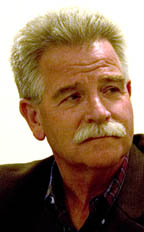 He has been lieutenant, chief, councilor, chairman, and now CZAR!
It all stems from doing nothing but public service for a lifetime, mostly as a Boise cop. It was a surprise move Tuesday when Guv Jim Risch appointed Tibbs to be a drug czar for the state of Idaho.
It could be a short term gig, but at $98K it will enhance his state retirement benefits which are based upon the highest 42 months of salary. Tibbs resigned his post on the Board of Corrections, but will remain a Boise city councilor.
There is potential conflict –or rapprochement –in that city elected post over the issue of a detox center. (For non-library types rapprochement means "establishment of harmonious relations.") State code mandates the Idaho Department of Health provide detox and drug treatment, but they have failed miserably in doing it. Both Boise and Ada County are addressing the problem.
The appointment and subsequent media exposure added fuel to persistent political chatter of a Tibbs-Bieter mayor race in two years. Mayor Dave Bieter was gracious in congratulating Tibbs, but mentioned his own efforts at drug enforcement and rehab in the same breath.
Stay tuned.