Politics
Ballot Confusing, Not Devious
For Boise voters the last page of the ballot proved to be a bit confusing.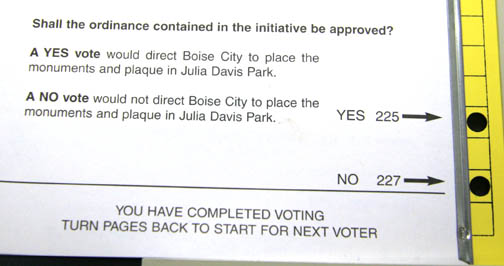 At the end of the "NO" explanation on the issue of the 10 commandments was the hole for a "YES" vote. The formatting was poorly handled and should have been changed.
If the measure forcing the city to replace the monument is passed, there will probably be another chapter in the never ending controversy.