City Government
Rio Inspires Thoughts of Boise
The GUARDIAN's recent fact finding trip to Brazil gave us plenty of inspiration for ways to improve life in Boise.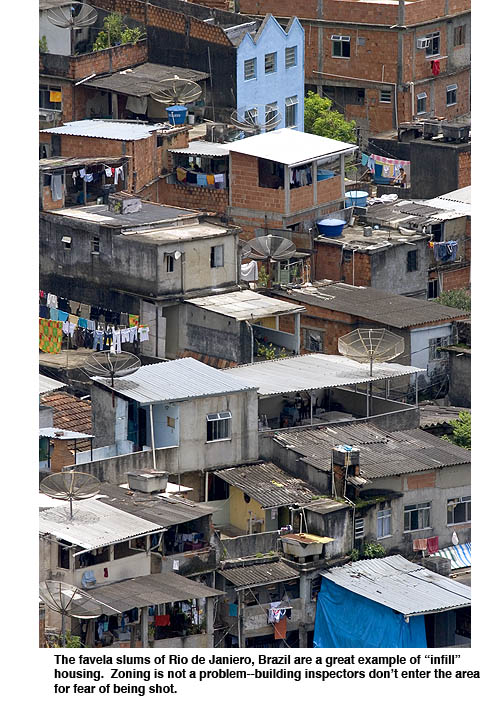 After visiting the favelas of Rio we can clearly see the benefits of "in fill" development advocated by some members of Boise's city council. You can certainly create a demand for mass transit and eliminate automobile travel. Also no zoning, plat approval, or variances to consider.

City Hall in Rio is probably a bit much for our Idaho tastes and conservative voters here would never approve a bond to finance it. However, councilors may come up with some creative financing deals with CCDC and do it without voter approval.

We have been unable to stimulate any support for a viewpoint atop Table Rock–other than fond memories of illicit drinking. We do think the similar view in Rio might prompt some to visit our city for something other than a peek at the blue turf.

Finally, wouldn't it be neat to have a cable car that runs off Warm Springs Ave.–perhaps near the East Park Center Bridge–up to Table Rock? The city could get a grant to study extending it all the way to Bogus Basin. That probably wouldn't work because folks in the East End wouldn't want increased traffic, but North Enders would have less traffic.

Just some random thoughts from south of the equator.