City Government
Bieter Wants Control of ACHD
Team Dave's coach, Mayor Bieter, declared on a Thursday KTVB-7 newscast that cities–not Ada County Highway District Commishes–should be in charge of roads.
We don't know exactly what Team Dave wants–control of ACHD or responsibility to fix roads. Legislators ignored a proposed bill to give control of the district to city officials. It sounded like Bieter wants his own street department and Mayor Nancy Merrill of Eagle is exploring ways to allow her town to "opt out" of the district.
Bieter said when people want potholes fixed they automatically call City Hall. He said mayors traditionally win or loose on the issue of roads and cities should take care of their own roads.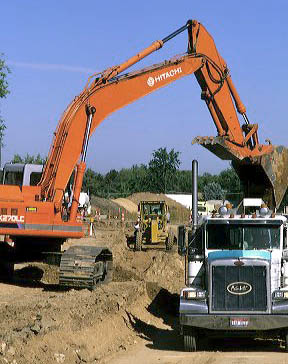 This from a guy who trumpets REGIONAL PLANNING, REGIONAL AIRPORT, REGIONAL MASS TRANSIT, and caters to Chamber of Commerce valley wide ideas. Yet he tells the public he wants to eliminate a countywide highway department. Four cities– Boise, Meridian, Star, Eagle, and Garden City– all share common borders, but have different budgets and elected officials who don't always share the same vision.
Bieter made his anti ACHD statement following the announcement of an ACHD sponsored survey of citizen views on the future of the county wide road department.
His declaration is either the dumbest thing we have ever heard or simply uttered without thought. Here is why:
–Boise, Kuna, Eagle, Star, Meridian, Garden City, and Ada County would EACH have to purchase massive amounts of equipment, hire planners, engineers, maintenance workers, and drivers. That's six highway departments instead of one.
–He said enough surveys, time for action. However, Bieter is conducting a city survey of citizens to be used for future budgeting.
–How could we ever vote on killing ACHD without knowing how much it will cost Boise–and the other four cities–to start their own street departments? We would all have to fund a county highway department as well.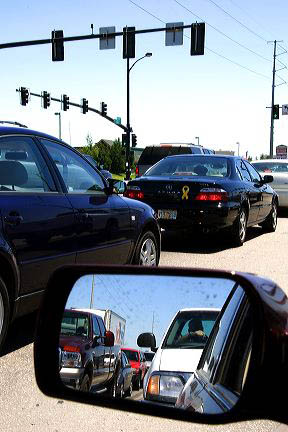 –The county, just like in pre ACHD days, would be loathe to repair a road within the "impact area" of any of the five cities. Why build a new bridge or widen a road just to have it annexed away? Cities in turn have no obligation or authority to build roads outside their limits…there is no tax base outside the city to pay the bills.
–Would the Boise snow plows clear Curtis Road only to the Bench at Garden City and then clear again on the north side of the River?
–Would Garden City pay half the cost of the Boise River bridges which are used mostly by Boise residents on both sides of Garden City?
–Citizens would be faced with obstacles like a five lane Ustick Road in Meridian getting squeezed to a country lane in Boise.
–For a city official, let alone the mayor of the largest town in the county, to advocate eliminating another duly constituted and elected government entity is ludicrous, not just short sighted.
–Imagine the laughs if ACHD called for Boise to be disbanded and returned to control of the Ada Commishes.
–ACHD has five commishes, but thanks to the lobbying effort of former Boise officials, we can vote only for the one in our district. The commish districts are cut like a pie into Boise because they attempted to diversify geographically when the law was changed from 3 county wide reps to 5 who each represent only 20% of the voters(a single district).
The GUARDIAN honestly doesn't want to rag on Team Dave all the time. But now you can see why we do. Look for some of Team Dave's assistant coaches to work on a spin after reading this.