Business
Taxes Fund Chamber Business Programs
The GUARDIAN has discovered Boise and Ada County are SPENDING at least $150,000 of YOUR TAX MONEY to CREATE GROWTH.

Then they turn around and PAY $300 a head to attend a seminar in Sun Valley to figure out how to handle the massive growth problems they paid to create!
This year's retreat at Sun Valley is set for April 22-24. Sponsorship of the event reads like a who's who of the development community…Kastera, Hubble, KPMG, SunCor, etc.
Both Boise City and Ada County are using YOUR TAX MONEY to make substantial payments to the Chamber, a private special interest lobbying group. Their combined goal is to increase the population of our community by attracting people from outside the area to relocate here. Other cities are also buying in, but Boise pays top dollar.

Ada county has taken the deal a step further and spends $40,000 in tax money with the Chamber to plant stories in national publications.
According to the formal contract signed December 12, 2006, The Chamber is to "publish 30 to 40 articles featuring the county and the surrounding region in business publications such as the Wall Street Journal, Business Week, and U.S. News & World Report to create awareness of the county as a favorable business location.
The GUARDIAN has done work for all of those publications and we can assure you they don't like the idea of planting stories and there is no way you will see "30-40 stories" about Ada County or Boise in legitimate national business publications.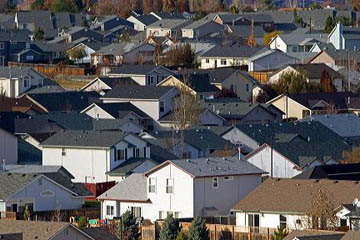 Part of the deal includes "an aggressive sales program featuring face-to-face meetings with the top 100 national business site search consultants," presenting the area as a favorable business location."
The GUARDIAN would like to see an audit detailing the 100 "face-to-face meetings."
The contract runs from October 1, 2006 to September 30, 2007 and can be renewed annually four times.
The Chamber is also adept at co-opting local politicos. Both the City and County perform "live aid" speeches to detail the so-called state of the city or county.
These breakfast meetings are attended only by business or government people who don't have to report for work and combined gross is estimated at about $45,000. We think the speeches should be made during normal meetings OR proceeds should go to needy causes like homeless and hungry rather than for the promotion and lobbying efforts of a private business organization.
In summary, the GUARDIAN thinks the majority of us suffer rather than benefit from these programs. In Michigan where auto factories are closing, population is on the decline, and unemployment is rampant, it makes good sense to attract business.
In a community overwhelmed with growth, inadequate roads, no transit system, crowded schools, property tax issues, and polluted air, it is downright insane to use the hard earned dollars of citizens to stimulate even more growth.
UPDATE BULLETIN–The Insanity Continues. Is it success or Failure?
Here is what the Chamber lobbyist is telling lawmakers:
TO: Ada, Canyon & Gem Legislators
Chamber Board of Directors and Board of Advisors
FROM: Ray Stark
On Monday, the COMPASS Board updated the population estimates for Ada and Canyon counties. On Wednesday, the U.S. Census Bureau revealed July 2006 population estimates for Idaho counties. By combining the two estimates, we have an update for the 5-county metro area. The metro area grew 3.7% this past year with an increase of 22,110 people.
2007 Boise-Nampa MSA Population Estimates
Ada County – 395,974
Canyon County – 184,251
Source: Adopted by COMPASS, March 2007
Gem County – 16,558
Owyhee County – 11,104
Boise County – 7,641
Source: U.S. Census Bureau, July 2006
MSA Total 615,528
(metropolitan statistical area)