Business
First Rounds Fired In Mayor Race
City Councilor and mayor candidate Jim Tibbs is learning a poker lesson in the early days of the mayoral campaign–DON'T SHOW YOUR CARDS UNTIL YOU PLAY 'EM.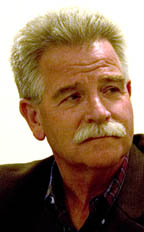 The GUARDIAN on April 12 called for an audit and eventual dissolution of the CCDC (Capital City Development Corp.) following a news story published in the Statesman and the Business Review which revealed financial problems with the infamous "hole in the ground" at 8th and Main.
Tibbs made it known to others on the council that he planned to call for an audit of CCDC, based in part on issues raised in the GUARDIAN posting. By Friday the 13th, Councilor David Eberle had joined the GUARDIAN quest for a CCDC audit. Both Eberle and the GUARDIAN editor appeared on camera calling for a full review of the finances and other practices of the CCDC. It was tacitly agreed that Eberle would call for the audit. The interviews were aired on KBCI TV2 News by reporter Gemma Gaudet.

By Monday, Team Dave issued a memorandum to the City Council and the media asking the Councilors to, "direct the city of Boise's Office of Internal Audit to provide an assessment of the CCDC's long term viability, and reporting procedures, which will assist us in our discussions regarding the agency's operations."
He also asked for a Blue Ribbon Committee to review the CCDC goals and strategies to determine if they are appropriate and effective for the future.
Mayor Bieter and the rest of team Dave were successful in taking the wind out of Councilor Tibbs' sails. Ironically, all this political maneuvering has the potential of benefitting the citizens. It now looks like almost unanimous agreement from City Hall that CCDC is in doo doo, perhaps deeper than the hole in the ground.
The next move in our opinion would be to dissolve the CCDC board with an ordinance that will designate the City Council as the urban renewal agency.
The City Council work session at 3:30 p.m. Tuesday should be interesting.