Taxes
Ag Exemption Is Dirty Secret
Psst! Wanna save a bundle on property taxes?
Just get yourself an agricultural exemption. Developers do it all the time and farmers love it because they can go for years with minimal crops or grazing and then cash in for megabucks by selling to developers who grow houses.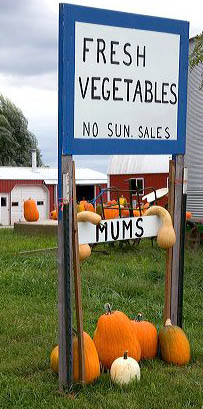 The Ada Assessor has recently jerked agriculture exemptions from at least three parcels of land after GUARDIAN readers blew the whistle, showing the land did not qualify for exempt status.
Some of the qualifications are pretty simple. The following is not a comprehensive list, but these rules stand a good chance of qualifying land for a value of as little as $1,000 per acre with the exemption versus $100,000 per acre for the same parcel without the ag exemption.
–Must prove sales of more than $1,000 per year from crops if under 5 acres.
–Anything over 5 acres is PRESUMED to be agriculture use.
–Crops or livestock grazing the land qualify it for ag exemption.
–Tree farms and nurseries are eligible for ag exemption.
–Greenhouses qualify ag exemptions on land beneath them.
An electronics firm could own a 60 acre site worth $100,000 per acre for tax purposes and plant hay on half the site, thus qualifying it for an exemption on 30 acres that would ELIMINATE TAX on $2.7 million worth of land.
This sweetheart deal is especially ripe for the picking if you happen to own a vacant lot or have a home situated on two lots. Simply plant trees and get certified as a nursery or grow and sell at least $1,000 worth of flowers.
We figure this is why 5 acre "mini vinyards" in Eagle were featured on MSNBC recently.
Talk about a needing a fix! HERE IS THE LAW