Environment
Urban Wilderness Conflict
As Boise continues to grow houses into the foothills and desert surrounding the city, look for more incidents involving wildlife like Wednesday's elk chase.
The GUARDIAN editor spotted a deer standing in the middle of Federal Way near The Depot and the Capital-Vista intersection this summer.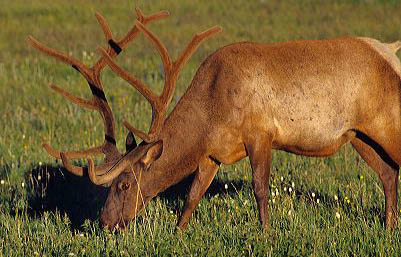 In a nutshell, at least 5 elk wandered into the east end of town along Warm Springs Ave. Before it was over, one young bull ended up being chased by city cops along with Fish and Game cops all the way to the bench near Curtis Road and Cassia.
One Boise copper popped of two rounds from a handgun injuring the two point bull. After it was stopped, Fish and Game officers fired a tranquilizer into the animal which was later humanely killed.
Growthophobes will attribute the incident to civilization intruding on traditional habitat of the wild critters. Others claim the drought is causing the beasts to invade the city. Chief Mike Masterson told the GUARDIAN his officers have handled complaints of everything from deer and bear to cougar. They figure it is just a matter of time before there is a dispatch to dispatch a wolf.
It takes a big gun to bring down an elk in a timely manner. Conversely, it is dangerous to use high powered rifles in the city and not a "clean" act to pump rounds from handguns into the big beasts.
One of the Fish Cops said there was, "Grave concern it had become a significant threat to public safety." Masterson backs up his officers. The big concern from officials was the proximity to the freeway and the potential for a collision with a car. Was there really a threat?
While we admittedly are looking at this long running incident (several hours, several miles) with the benefit of hindsight, we just don't see the need to chase all over town after an elk.
The cops don't shoot loose horses or cows which pose the same threat when they wander onto the roads.
Idaho Falls often has moose wandering the streets in the winter. At Banff, Yellowstone, and other western areas, people manage to live with elk. Boise should get used to it.