Environment
Growth Trumps Open Space, Beauty

A recent week making photos in Mexico City made us realize that no matter how many people we attract or how many buildings we erect, Boise is a "small town."
Regardless of how much furniture you stuff into a small house–it is still a small house. Crowded, but still small with less open space. Same is true for our downtown…no matter how many buildings are erected the streets remain narrow, the sidewalks skimpy. We need to start thinking smaller when it comes to development.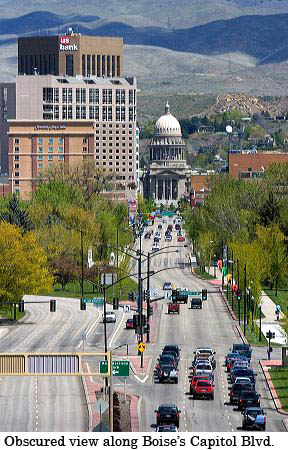 When it was constructed at the at the early part of the last century, Capitol Boulevard was a statement of grandeur. The State Capitol sat at the base of the mountains on the north end and the new Union Pacific Depot dominated the southern vista. Well designed and well laid out–not cramped or pinched. Those early planners would die all over again if they could see what we have done to ourselves.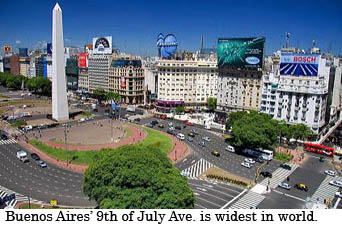 Our "small town" was smaller, but just as impressive by scale when compared with the grand boulevards of Mexico City, Paris, Washington, D.C., and Buenos Aires. The beginning of the end in Boise came with the old Bank of Idaho building at Capitol and Idaho. It was the tallest building in the state and began the "march to obscurity" for our beloved Statehouse. Even the bank (Key Bank) is dwarfed by today's skyline.
Oldtimers–visitors and residents alike–recall what a "nice little town" Boise used to be. There were tree-lined streets, a vibrant downtown with hardware, drug, "dime," department, and shoe stores, parks along the river, and neat residential areas.
Today we have shoehorned an ugly oversized hotel into a small area. The Grove Hotel protrudes into public open space on one side, the sidewalk on both Capitol and Front. They also routinely block our public street. The Hampton Inn is no better.
The CCDC gave away the sidewalk AND parking spots across from City Hall on Idaho street to accommodate a new restaurant. The only scenic views found in Boise's downtown today are from atop tall buildings. Common sense and a "sense of place" should prevail in future downtown construction.