City Government
No Avimor Poop For Boise
We recently got a whiff of pending plans on the prospects of placing poop from Avimor in Boise.
The GUARDIAN broke what is really a significant story last month in the saga of the planned community in northern Ada County and the subject of AVIMOR POOP . We revealed the developer wants to use a membrane filter system which leaves a sludge residue requiring additional treatment. They planned to truck the crap to Boise for treatment and disposal, but had never told the folks in Boise about their plans.
After the GUARDIAN broke the story, Boise officials questioned how the developer had obtained approval from the county to build homes without providing proper sewage disposal. Turns out Boise sewage plants accept the contents from those septic tank pump trucks and Avimor figured they could take advantage of the poop program.
Not anymore! The poop plant policy is being changed to NOT allow Avimor poop in Boise. One insider told us, "That hole is being plugged."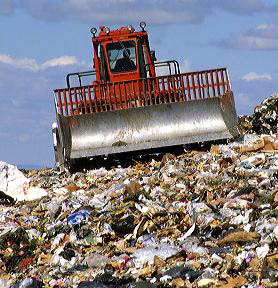 UPDATE/CLARIFICATION 1/9/08–
As we understand it, AVIMOR will have to use septic tank pumper trucks of some sort
until they get enough "product" to get their system up and running. Somewhere between 40 and 80 homes are needed to "activate" the sewer plant. After that they will take "qualified solids" (stuff filtered out of the sewage) to the Ada County Landfill. Ada County's landfill director, Dave Neal offers the following:
1. The sludge has to pass the "Paint Filter Test". This test, as
described in fed regs, if passed, insures that the material does not
contain "free liquids". If the material fails the test, it has to be
dried further or mixed with an absorbent and retested. This has to go
on until the test is passed.
2. The sludge has to pass the Toxic Characteristics Leaching Process
(TCLP). TCLP set up guidelines for maximum levels of contaminants
(dozens are listed) that can be present in the sludge. If the material
passes TCLP, it is considered safe for disposal in our (or any other)
municipal waste landfill.