City Government
More Poop On The Foothills Dog Rules
Guest Opinion
By Marianne Konvalinka

The Foothills Conservation Advisory Committee passed a motion at their public
meeting in December that would have cut off-leash access in the Lower Reserves by
half or more but was still acceptable to the majority of responsible dog owners.
We fully expected this to be the recommendation going to council, with just a few details to work out. Instead, at the City Council work session in February, FCAC Chair Chuck McDevitt told City Council that the committee could not reach agreement. Not the case.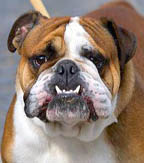 At the March meeting, never referring to the previously passed motion, the FCAC (with a different group of committee members present) decided to pass along more restrictive recommendations to council.
Any user group affected by the actions of this committee should be aware of how this went. We worked with staff and various FCAC members to come up with a compromise acceptable to most. That compromise was passed in December and completely disregarded in March.
See the FCAC recommendations and the Boise Trail DOG response are posted at the TRAIL DOG site.
Strange this committee would throw out an agreed upon compromise and put something that is sure to be contentious in City Council's lap.  They just offer more fodder for the GUARDIAN's cannon.