City Government
Boise Caters To Contractors–Again
No lesson learned from the "Boise Pit," Valley County's Tamarack, or Avimore by Team Dave.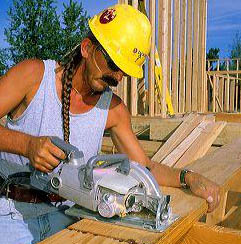 The latest move catering to contractors and developers of commercial projects simply defies financial logic. Mayor Dave Bieter is "deferring" building permit and inspection fees on new construction until an occupancy permit is issued. Also, impact fees for police, fire, and parks are being put off.
Like all the other band aid fixes for the economy, this one is full of potential pitfalls–like the above failed projects have proven. GROWTHOPHOBES will point out the LAST thing we need at this point in our economic situation is new construction competing with the existing inventory and getting special concessions to boot!
Development Services in the Planning Department is taking the biggest hit in the latest round of personnel cuts due to a slowdown in construction. If fees aren't being collected, who pays for the inspectors, plan review, etc. ?
The GUARDIAN thinks if contractors are unable to afford the fees up front, they probably are not in good enough shape to start digging a hole.