State Government
North Beach At Payette Lake To Remain Open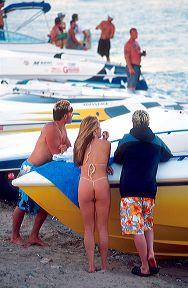 Acting State Park Director Dave Ricks tells the GUARDIAN there are no plans to close North Beach at Ponderosa State Park over the July 4th weekend.
Reader "Justin" contacted us in a panic claiming that North Beach was to be closed as a "pre-emptive strike" to eliminate rowdy partying over the July 4th Weekend. Ricks said there had been problems in the past, but this year Park Rangers, Valley County Sheriff's Deputies and McCall Police will be keeping a watch on the situation.
If you don't like beer drinking college kids, scantily clad beautiful girls, loud music, dancing, swimming, junk food, and the smell of tanning lotion, better stay away.