Environment
French Grow Suspicious Pine Trees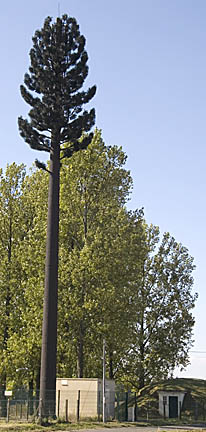 The GUARDIAN just got back from a week in France working on the day job, but with heart and mind still firmly tied to Boise.
We were driving through the Champagne area northeast of Paris when we spotted this perfectly straight tall pine tree. A little suspicious of this perfect speciman, we made a U-turn and stopped to photograph it for GUARDIAN readers.
It is the size we don't see often in the Northwest these days, but closer examination showed the tree is a perfect example of a French word made popular in World War I–CAMOUFLAGE.
ORIGIN World War I: from French, from camoufler 'to disguise'
This "tree" is actually a man made CELL PHONE TOWER. Sure would be nice to require a little french treatment on some Boise specimens.