Business
GUARDIAN Predicts "Rain Out" On Boise Ball Park
The GUARDIAN and reader Dean Gunderson have teamed up to call the Hawks game between Boise and Meridian. Our preseason conclusion is while there may be just barely enough square feet for a park at the 2900 Fairview location on land owned by the city, it will take a ton of money to make it work.
Here's how Gunderson did the graphics–something the Hawks' consultant would charge big bucks for!
"The red dashed outline on the image of S.F. Giants AT&T Park is the scale outline for the Fairwiew site — so you can see a direct comparison. The light bluegreen dashed line is the outline of the existing Hawks Stadium's fenced area — with an outfield adjusted to meet generic Major League standards."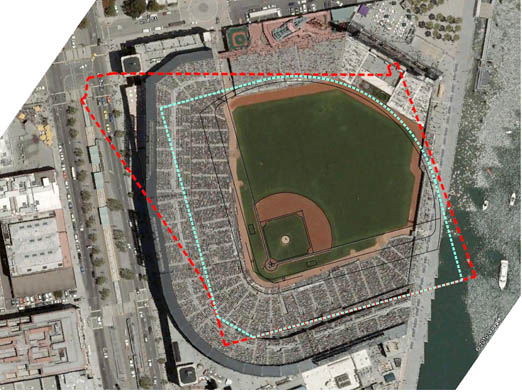 Team Dave will be encouraged that it is almost mandatory to have some sort of transit in operation. Parking is also an issue along with a good chance of "road hazards" from home runs and foul balls on Fairview and Main.
Our overall conclusion is: BUILD IT ANYWHERE YOU WISH. IF YOU WANT PUBLIC MONEY IT IS MANDATORY TO ALLOW THE CITIZENS TO VOTE ON THE FINANCING.
With regard to financing, here is how it boils down: A $20,000,000 bond at 5% for the maximum legal term of 24 years will cost just shy of $119,000 PER MONTH…or $1.44 MILLION a year for a total payout of $34.5 million. That's also about $4,000 per day or for you minimalists $166 an hour 24/7 for 24 years–attorney wages.
Bottom line for us: there probably isn't a revenue stream to support the investment given the competition from the MORRISON CENTER, CENTRE ON THE GROVE, FAIR GROUNDS, IDAHO CENTER, BSU PAVILION, new EAGLE AMPHITHEATER, and about a dozen high school fields.