City Government
Nampa Homeowners Face $48 Flat Tax Hike
Question: When is a tax not a tax?
Answer: When it comes in the form of a mandatory "fee" from Nampa City Hall.
Mayor Tom Dale has sent a letter to property owners inviting them to attend an April 27 meeting at the Nampa Civic Center to discus a plan to curtail the continued pollution of Indian Creek and other waterways in the city with surface runoff.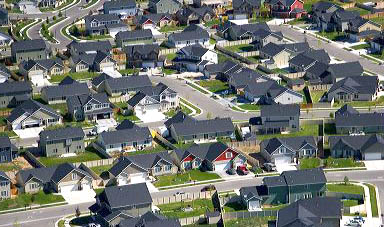 We have to applaud the Team Tom effort to comply with the Fed Regs, but their language is worthy of a late night infomercial . In the letter and accompanying brochure, they say that, "Because of our growth as a city we are required by the Clean Water Act to develop a program to manage storm water and decrease pollution."
The City has also come up with a proposal that will cost a mere "$3 to $4 per month" per residence as an "enterprise fund" to take care of surface runoff. Commercial property will pay based on a complex formula of square feet under a roof or pavement.
What this boils down to is: Nampa surface water pollutes natural waterways in violation of the Federal law. To fix it, homeowners face a minimum mandatory tax that could nudge $50 a year.