City Government
Ada Commishes Didn't Play With A Full Deck
When Ada County Commishes got together with Boise's Team Dave to make a compromise deal over who pays what and how much for misdemeanor court services they were one card short of a full deck–Commish Sharon Ullman was not in the game.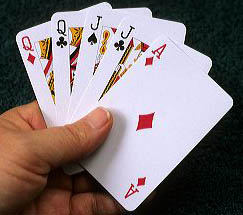 We have said in the previous post the deal is probably a good one and both sides have made concessions. However, the manner in which the cards were dealt was not right. Ullman never hid her opposition to the deal and has publicly made a very long and impassioned argument against the terms. She had made those same arguments known to her fellow commishes. She will be out voted at Tuesday's County Commish meeting and the City Council will also likely approve it.
She was not part of the meetings between the city and county and claims it was a "done deal" before she was ever informed of it–as evidenced by the official county press release quoting everyone but Ullman. There was no reason to go around her since both Chairman Rick Yzaguirre and Commish Vern Bisterfeldt favored the measure.
We have rules by which to play the game of government and politics which need to be followed. Otherwise our two primary local governments will end up in the same mess as the G-BAD boys (and girls) at the Greater Boise Auditorium District.
Like the bossy mother-in-law you have to invite to Thanksgiving dinner, ALL elected officials need to be included in the decision making process. They don't deserve to be marginalized.