City Government
Draft Environmental Statement Paints Dark Picture For F-35 Fighters In Boise
Based on news from more than a year ago, it appeared the U.S. Air Force had abandoned plans to base the F-35 in Boise. Now, a report dated January 20 has surfaced along with a schedule for hearings in Boise this week. The EARLIER NEWS said Boise would possibly get Italian cargo planes rather than the F-35.
Plans enthusiastically endorsed by Boise Mayor Dave Bieter and the city council to locate F-35 fighter jets at Gowen Field could devestate the lives of thousands of residents, according to an opponent of the plan who based his conclusions on an official AIR FORCE REPORT.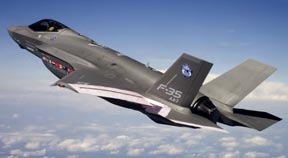 A just released environmental impact statement conducted for the U.S. Air Force shows that at least 10,000 homes in a five mile swath between Columbia Village and Maple Grove would be classified as "NOT SUITABLE FOR RESIDENTIAL USE due to high noise levels according to an opponent of the plan who estimated the loss of home value will be in the $50 to $70 million range. Under one scenario nearly 7,000 acres off the airport would be in the impact area. Numerous Churches and schools have been identified as "noise sensitive sites," in the report. The report also concluded "air operations" (take offs and landings) could increase as much as 50%.
Boise resident Monty Mericle has led the fight against locating the F-35 fighters in Boise, citing existing bases at Mountain Home and in Arizona as much more appropriate than a metropolitan area such as Boise.
"About 1,400 sorties will be with full afterburner and 1,400 will be at night. Four schools and 13 day care centers will exceed government noise levels for learning, and over 300 cases of hearing loss are estimated. All of this is documented in the 980 page EIS," Mericle told the GUARDIAN.
Public meetings are scheduled for Friday February 27th from 5 till 8 at the Capital City Veterans of Foreign Wars Post 63, 8931 W. Ardene St, Boise, and Saturday February 28th from 5 till 8 at the Boise Hotel and Conference Center at 3300 Vista, Boise.
"Hopefully State, City, Airport, and County representatives will be in attendance to explain why they continue supporting this plan with its now documented devastating consequences. After all, they are the elected officials who brought this catastrophe to us," concluded Mericle.
Monty Mericle is the chairman of the SaveOurValleyNow.org group trying to inform the citizens of the valley what the F-35 mission will do to our valley. The web site is currently disabled.
More information can be found at these links: