City Government
Anti F-35 Post In Interest Of Fair Play
We are providing space to those opposed to the F-35 being based at Gowen Field in the interest of fair play. Various state and local governments have come out in favor of locating the noisy fighter here, but those opposed don't have access to the public money or forum.
The GUARDIAN will gladly entertain any "on the record" comments from public officials or others who support basing the F-35 in Boise's densely populated metro area. The information contained in the graphics is from the US Air Force's own environmental impact statement.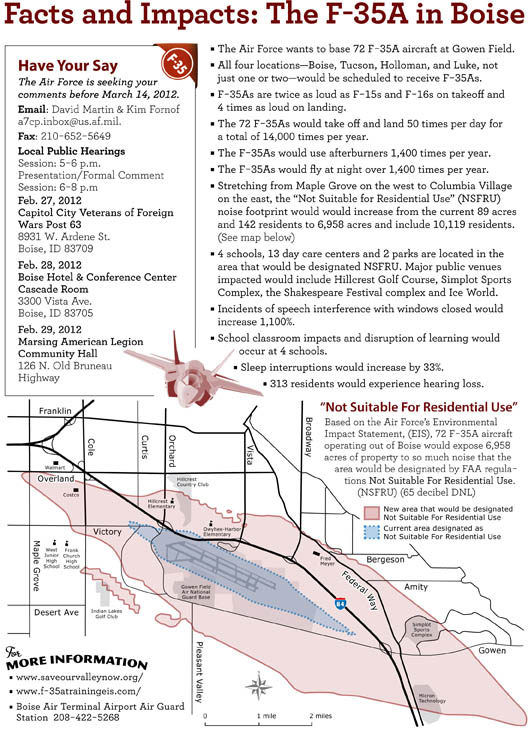 Another map regarding schools can be found by clicking below.