Business
A New Month Brings Hope For Future
This morning we awakened to all sorts of good news.
First it was Team Dave announcing they have abandoned plans for not only a downtown baseball park, but they also promised to not use any public money to further the desire named Streetcar (also known as the Trolley Folly).


Next thing we heard was the legislature realized how much impact they put on cities with the Land Board going into business against those who actually pay taxes. Plans are afoot to discontinue owning tax exempt businesses that would otherwise be private and pay taxes.
The new Urban Renewal director said it was simply wrong on too many fronts to continue to divert tax money to the agency at the expense of schools, cities, counties, and the highway district. He also noted citizens need a voice in long term debt issues.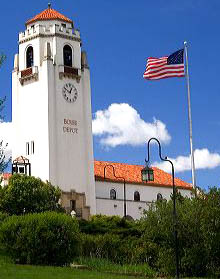 With the tourist season upon us, we were thrilled to learn the Boise Depot was actually going to be open to visitors on a daily basis with tours to the bell tower to view the city.
Boise officials actually started talking to taxpayers and the media instead of hiding behind costly public records requests and claims of "personnel matter." The new transparency is expected to cut down on costly records requests and lead to better understanding of all parties.
Then we realized today is APRIL FOOLS day. It doesn't hurt to be positive, but sometimes it makes you feel like a fool.