City Government
Coppers Cap Canine, Same Old Story
It's like watching cable TV–same story over and over. Such was the case with a local event reported Tuesday by KTVB.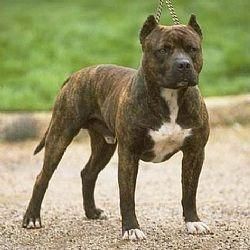 Police approach a house, dog appears (usually a pit bull) "the officer says the dog ran at him growling, with his teeth bared, and the officer actually feared because of the actions and the attitude of the dog that he was about to get bit."
Neighbors say the dog is friendly, cops justify the shooting. No reason to doubt any of the players. From what we can gather, the dog was owned by a party not involved in the original incident. No doubt the matter of a license and allowing the dog to roam will be part of the various reports that will follow.
But the GUARDIAN asks once again, how come mail carriers, meter readers, and delivery drivers never have to use deadly force to kill dogs? Surely these people come into contact with dogs more often than coppers.
By his own account, the copper was scared and that's why he shot the dog three times. Turns out this is a long standing trend nationwide. A reader sent us a link to a site called PUPPYCIDE which details the national trend in police killing dogs out of fear.