Business
Supremes Say Cottage Lease Law Unconstitutional
In a ruling released Friday the Idaho Supreme Court eliminated the "home field advantage" for cottage leaseholders on state land at Payette and Priest Lakes.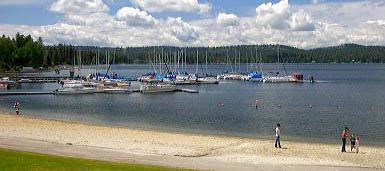 We have to hand it to Attorney General Lawrence Wasden for suing his fellow land board members over the issue–a 1990 law giving current lessees priority for lease renewals. He contended the law was being used to circumvent the Idaho Constitution's requirement to generate the maximum return for endowment beneficiaries. Wasden's office said public schools will benefit because auctions will generate more income.
There was a huge outcry 20 plus years ago when all "those Californians" started bidding on cottage sites owned by the state. The out of staters had plenty of cash and were willing to outbid the old-time Idaho families who had build cottages on the state land they leased for very good rates.
Wasden uses the same basic argument–maximum return on investment–when it comes to the state going into business ventures normally conducted by the private sector. The GUARDIAN has opposed some real estate deals–notably the Affordable Storage venture in Boise and tenant improvements on a new brew pub downtown. Our research indicates these business deals don't always increase the return on investment for the endowment funds (most go to education) and depending on how the books are cooked actually show a loss.
Here is the AP DAILY PAPER version.