Constitution
90% Of Priest Lake Cottage Leases Held By Non-Residents, 90% of Payette Sites Are Held By Idahoans
We got this note recently from a North Idaho reader following the Idaho Supreme Court decision which calls for open bidding on state owned cottage sites around North Idaho's Priest Lake and Payette Lake near McCall.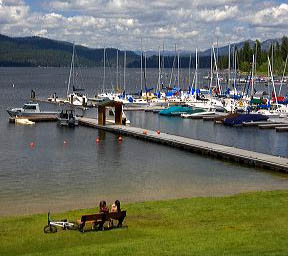 The Statesman and other media have reported frequently and rather sympathetically about lease rates being raised to a level closer to market rates and most recently about the possibility that long-time lessees might lose their leases in auctions which would guarantee highest returns to Idaho Schools as the Constitution intended.

Omitted from all media reports is the fact that fewer than 40 of the 354 cottage
leases on Priest Lake are held by Idaho residents. All of the remaining 300 or more are held by non-residents and 90% of them by folks from Eastern Washington, primarily Spokane.

The State Land Board faces a difficult problem in dealing with these long-time
lessees, but surely the primacy of the needs of Idaho school children and other residents who value the recreation values of Priest Lake should overshadow the interests of Washington residents.
Turns out at Payette Lake the opposite is true. Most of those cottage sites are owned by Idaho folks and they are no doubt the ones who lobbied to give breaks to locals. And that law was overturned by the Supremes.