City Government
Bieter Ignores Public, Seeks More Tax Money From Feds For Pet Train
Ignoring at least two public opinion SURVEYS funded by the city and one conducted by the Idaho Statesman, Team Dave has continued its short sighted quest engineer expensive trains in the Treasure Valley.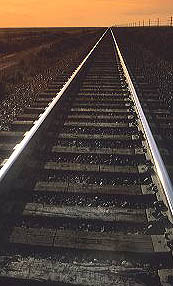 Mayor Dave Bieter gave away an autographed Kristin Armstrong bike helmet to U.S. Transportation Secretary Ray LaHood and got a promise of federal help for rail transit plans–plans soundly rejected by the community in the past before the idea train even left the station.
The GUARDIAN has been a strong advocate of a decent bus system that actually serves the community. Local leaders have ignored the bus system in favor of a "downtown intermodal transit center." Even that idea has been opposed with the latest incarnation being on land owned by the Idaho Land Board.
The local politicos always point to the likes of Portland and other mega cities as justification for spending billions upon billions of public dollars for RAIL BASED TRANSIT. To be blunt, they have the caboose pulling the train (ass backwards).
Before we can even dream of a rail system, a decent bus system needs to be in place! Aside from the fact there is only a single rail line between Boise and Caldwell, there are literally dozens of grade crossings, no stations, no rolling stock (trains and cars). What the heck are they gonna do with thousands of workers who may or may not decide to ride the desire named street car once they get to town? The STATESMAN and GUARDIAN covered past debacles relating to trains.
Will they wander around aimlessly at the Depot which is currently closed to the public? Will they march down Capitol Boulevard? Perhaps create a market for taxis? We need a bus system! If it is accepted and used, then perhaps rail could be considered.
For the money spent on rail, the GUARDIAN could get riders door to door service with HUNDREDS of buses. Team Dave and the other politicos are simply off track on this one.
The litany of mismanagement, quests for money, disregard for public opinion, proposed rail routes, etc. can be mined from the stories highlighted in past GUARDIAN POSTS. (Some of the older links found in those stories to the Statesman are no longer valid)