County
Kudos To Statesman For Commish-Dynamis Story
Kudos to the DAILY PAPER for some good old fashioned journalism on the Ada Commission coverage in today's paper.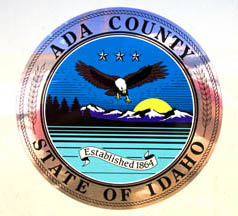 No sense in us attempting to match reporter Cynthia Sewell on this one. She simply "told it like it is." It is a long read by today's news standards, but she covered the 12 minutes of public meeting drama at the Tuesday Ada Commish meeting.
It is becoming obvious that newly appointed Commish Dave Case is apparently the darling of those in the community who cherish open and honest government. He went to bat for citizens who wished to be heard by the commissioners on the issue.
He released a letter from a county engineer regarding the need for a third party review of the proposed Dynamis trash to energy project. The county had previously denied the Statesman access to the public record, calling the internal letter a "personnel matter." Local government often hides behind that issue since personnel issues are exempt from disclosure.