Economy
Idaho Power Gets 15% Rate Hike
The Idaho Public Utilities Commission has authorized Idaho Power to bump power rates with an average hike of 15.3% due to low water levels.
About 70% of all water in the West comes from snowpack and this year's low levels are already putting a crimp on everything from fish to power generators.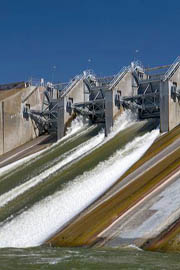 Here's how the PUC explained the situation in a press release:
Declining water, reduced revenue from surplus energy sales and ongoing wind power expenses all contributed to a $140 million Power Cost Adjustment, the fourth highest in PCA history. To make up for the shortfall caused by these factors, Idaho Power Company's residential customers will be assessed a one-year surcharge of an average 12.5 percent effective June 1. For all customers classes combined, the average increase is 15.3 percent.
None of the money collected in the surcharge can be used to increase Idaho Power earnings or salaries, but is kept in a deferred account, audited by the commission, to be used only for paying extraordinary power supply expense. While base rates cover fixed costs, the PCA, adjusted every June 1, covers costs that vary from year to year, and are largely outside the company's control. These costs are related largely to water levels, gas and fuel expense, transportation expense and renewable power contracts for projects mandated by federal law. In six of the last 11 years, the PCA has been a decrease or no change, but this year's is the fourth highest on record due largely to a 19 percent reduction in water the company uses to power its hydroelectric plants.