City Government
Coppers Use "Manual" Red Light Cams
Just a day after announcing a crackdown on red light runners, Boise coppers cited a driver who allegedly ran a red light and whacked a bicycle hard enough to break the bike frame while causing only scrapes to the rider. The incident happened at Latah and Rose Hill Tuesday morning.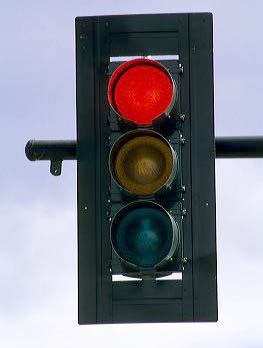 That driver was not caught on video, but coppers announced yesterday they have begun to use officer-operated video to record red light runners. They work in teams with one guy running the camera and a second chasing down the violators. The program sure beats the automatic cameras used in some cities which are seen only as revenue generators.
"We get a huge number of complaints from citizens who say the frequency of red light runners makes them feel less safe on our roadways. Conversely, a number of red light runners say they thought the light was still yellow. We think using video tape to enforce laws as well as educate drivers about their own behavior, our streets will be safer." said Chief Mike Masterson.
FROM A BPD PRESS RELEASE:

About the extra red light enforcement:
–The effort by Boise officers to manually videotape red light violations has already begun. More than one dozen red light tickets have been written using the new system since mid-July.
–Efforts to videotape red light violations will continue indefinitely in Boise. The practice has been adopted as an ongoing traffic-safety strategy.
–Officers will team up for the red light enforcement effort. One officer will use a hand-held video camera to document the violation, a second officer will radio a description of the violator to a third officer stationed beyond the intersection, who will pull out to make the traffic stop.
Running red lights:
–Boise Police officers wrote 700 citations in 2012 for running red lights.
–While just 6% of crashes in Boise City in 2012 were attributed to red light violations, these crashes often involved more serious injuries due to the broadside collision that occurs.
–Running a red light is a violation of Idaho State Code 49-802(3) that carries a $90 fine.
Let officers know when you see red light violations!
The Boise Police Traffic Unit will continue to respond to citizen input on where traffic violations are occurring. To suggest officers patrol a certain area for red light enforcement, email the intersection to police@cityofboise.org.