City Government
BREAKING NEWS: House Explodes On Boise Bench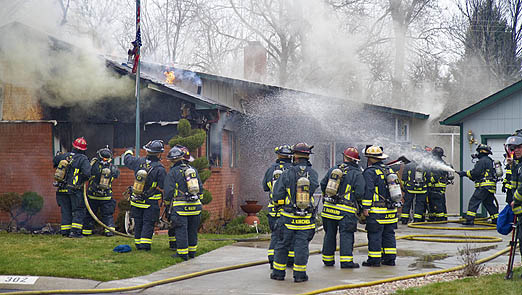 Following a massive explosion, a house 302 Wilson Court (Near Morris Hill and Roosevelt) erupted in flames prompting a multi alarm response by the Boise Fire Department Friday afternoon.
Witnesses told the GUARDIAN they heard the explosion while on Latah street and looked up to see a cloud of black smoke followed by other colored smoke.
Using water supplied from a hydrant, firefighters pumped multiple streams of water on the flames.


A man who had apparently been inside at the time was treated at the scene for minor cuts. Paramedics indicated he did not want hospital treatment.
A medium sized dog was unconscious on the lawn and being treated with oxygen through a special mask designed for animals. The dog survived and was taken to a veterinarian for further treatment.