Constitution
Trooper or Dog Has Defective Nose
We have been reluctant to weigh in on the controversial traffic stop by the Idaho State Trooper who is subject of an internal investigation after detaining a Colorado man for two and a half hours on suspicion of marijuana possession.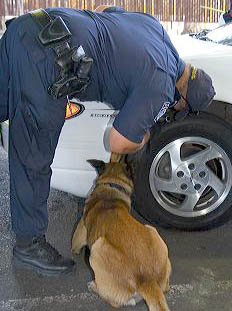 The driver is alleging the trooper "profiled" him based on the Colorado license plates. The trooper said he could smell marijuana, therefore he had "probable cause" to search the vehicle. The man and vehicle were taken to the Payette county sheriff's office where a "certified" trained drug sniffing dog went over the vehicle. Dogs are used to establish "probable cause."
The dog found no odor of marijuana, contrary to the claims of the trooper. The man was released after being detained for several hours.
The big legal issue as we see it is this: IF THE DOG COULDN'T SMELL THE WEED, HOW COULD THE TROOPER? Also, if the trooper actually did smell marijuana, how did the dog miss it? One or the other has a defective nose.
Apparently something didn't smell right in the incident.