Business
Who Will Pay For Airline Welfare In Boise?
Boise's Airport (BOI) is asking the City Council for approval of even more welfare for airlines in addition to the $100,000 waiver of landing fees for the first year of new service routes.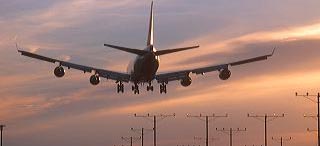 Now, they want to give away ticket counter space and parking with the hope such a discount program will encourage an airline to offer more flights to and from Boise rather than another community. The airport is run as an "enterprise fund" like an independent business exclusive of city taxes. The profit margin must be incredible if they can go into debt for a new terminal, two parking structures, and have hundreds of thousands left over to dole out to airlines.
The GUARDIAN editor has lived in Boise 46 years and has NEVER found a place in the entire world he couldn't reach by air from Boise.
We find it illogical to offer public money to ANY company, airline or not. We would never think of offering a year of tax-free residence to an individual as a thank-you for moving to Boise, so why give away city resources to an airline? State level deals to the former Albertson stores and Micron have done nothing to create the promised jobs.
Another non-stop flight will not bring business to Boise. The lure of making money brings business and that money should not be public money. If they can make enough to pay good wages, their fair tax rate, and be good citizens we welcome them with open arms. If not, we can't afford corporate welfare.
As Mayor Dave Bieter is so fond of saying, "Boise is the most remote city of its size in the country." We say, "True enough. Live with it."