City Government
Councilor Jordan To Hold Dual Offices
"Power corrupts. However absolute power is really good if you hold it." –anon.
Boise City Councilor Maryanne Jordan was appointed to the Idaho Senate Friday by Gov. Butch Otter to fill the seat vacated by Elliot Werk when he resigned last month to take a tax commission seat.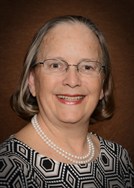 Jordan has told reporters she plans to retain her city council seat through 2017. She was originally appointed to the council in 2003 and has since been reelected three times. Without question she is the grande dame of the City Council and serves as both council president and institutional memory.
Idaho code and ethical guidelines permit legislators to hold local office while serving in the state house. The ethical guideline booklet published by the Attorney General cautions readers to examine the common law doctrine of "Incompatibility of Office." The doctrine states that public office holders must discharge official duties with undivided loyalty.
Rep. Hy Kloc found he was unable to do justice to both the legislature and the Greater Boise Auditorium District. He was chairman of the GBAD board and eventually resigned.
During the 2014 legislative session, Rep. Lynn Luker of Ada County Dist. 15 introduced HB 368 which would have prevented dual office holding. The bill was not passed.
CLARIFICATION3/16/15: Kloc still holds positions as a legislator and GBAD board member. He is no longer chairman of the board as it was impossible to chair a meeting via telephone.