City Government
Who Needs A Stinking Badge?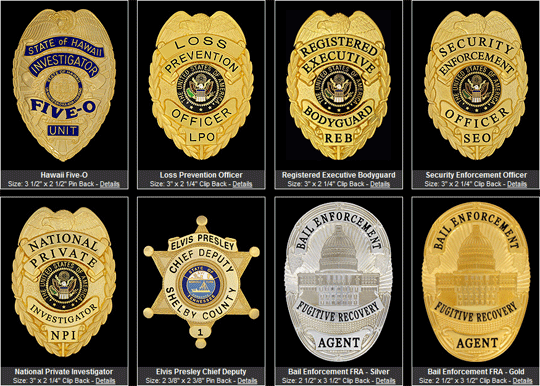 The recent shooting of a man in Bonneville County by a bounty hunter/bondsman brought to mind the famous line, "Badges? We don't need no stinkin'badges," from the "Treasure of Sierra Madre" movie. A witness said the bondsman displayed a badge to keep himself from being shot by an armed citizen (her husband).
In the movie, some bad guys were claiming to be police. This brought up the question of just who carries a badge these days. A cursory internet search comes up with the answer: "Just about anyone who wants a badge can carry one."
We found badges for sale to identify everything from TAXICAB COMMISSIONER to TRUANT OFFICER. There are also official looking badges for sale denoting, CONCEALED WEAPONS PERMIT, BAIL ENFORCEMENT AGENT, CHAPLAIN, COURT CLERK, ARMORED COURIER, and CASINO SECURITY. These impressive shields are mostly gold or silver colored and include either state seals or other impressive devices with flags, eagles, and stars.
In these days of drug agents, FBI, ATF, and other assorted undercover (unshaven and dirty) coppers, how is the average citizen to know if they are dealing with a REAL copper or any one of a hundred other "officials" when they flash a badge? Impressive badges abound on the internet marketplace. All you need is a credit card to get one.
To add to the confusion, we find there is a growing movement for DIGITAL BADGES which are marketed to replace a college education.