City Government
CWI Bursting At Seams, May Seek Tax Hike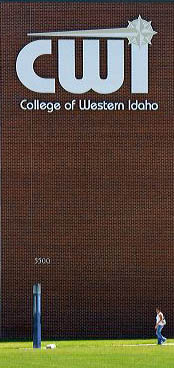 Boise City and College of Western Idaho officials have met to discuss their violation of a conditional use permit which allowed 420 students at the "Boise Campus" located in the Black Eagle Business Park at Overland and Maple Grove Roads.
It turned out the school's Boise facility has nearly six times –some 2,400 students– the number allowed. A GUARDIAN reader questioned the school's authority to exceed the conditions of the permit, prompting an investigation by the city Planning and Development Services Dept.
City Hall sources tell us the issue will be worked out with a new use application from CWI which will reflect the increased numbers. That application will go to the Planning and Zoning Commission and then the City Council for consideration.
Meanwhile, Idaho Statesman reporter Bill Roberts wrote a lengthy story in the Thursday issue of the Daily Paper which said CWI officials may ask taxpayers in Ada and Canyon counties — who voted to create the college with a two-thirds majority in 2007 — to approve a $150 million bond sale for expansion of facilities.
CWI opened in January 2009 on the site of the Boise State University west campus in Nampa. Enrollment has jumped from 1,200 students to more than 10,000 this school year. Another 10,400 students are enrolled in workforce-development and basic-skills non credit classes.