City Government
City-Wide Conservation Areas Worth The Price
It is gratifying to see Mayor Dave Bieter and his "Team Dave" field a proposal based on a GUARDIAN suggestion. We join other conservation groups with our tentative support of his new plan for a two year "conservation" serial levy. Protecting open spaces throughout the city for wildlife and recreation is a worthy cause. We don't want to see the $10 million in revenues used as a slush fund for outland purchases such as Stack Rock in Boise County or areas which will merely increase property values of lands adjoining developments.
FIRST POSTED MARCH 24, 2010.
There are rumblings among the Greenies about another Foothills Levy and the Daily Paper
is soliciting comments from readers on the potential serial levy–a two year only tax increase. The money from the levy of 10 years ago is mostly gone.
The previous levy was full of illegal and dishonest acts. Former Mayor Brent Coles starred in a video financed by $50,000 in tax money to promote the levy. Staff worked on city time and used city resources to advocate on behalf of the levy. A "victory party" for the so-called Friends of the Foothills was celebrated at the Depot and they never paid for the private function.
Also, the ballot question was written by the committee advocating the measure and was not approved by the council prior to printing as required by law. All in all it was a pretty disgusting display on the part of City government. We deserve better this time around and we note NONE of the current councilors or mayor was part of the original levy campaign.


That said, the people went to the polls and approved the levy and the $10 million raised has for the most part gone to preserve the Foothills from over development. The latest and greatest expense was the acquisition of the Hammer Flats wildlife area above Lucky Peak Dam.
This time around the GUARDIAN can easily get onboard if the conservation minded members of the community push for citywide CONSERVATION EASEMENTS and not limit their attention to the Foothills.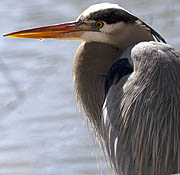 Boise Council GROWTHOPHILES over the years have annexed hundreds upon hundreds of acres of land in southwest Boise into the city limits. It is time to take an inventory of those lands to identify existing wetlands, wildlife habitat and high desert flora that could use some protection. This should include gravel pits, ditch banks, riparian areas along the river and various streams and even natural desert.
In the Vista neighborhood alone we see fox, raccoon, deer along the tracks, myriad birds, and plenty of open spaces that need protection. Joni Mitchell's song "They Paved Paradise" says it all:
Don't it always seem to go
That you don't know what you got till it's gone
They paved paradise and put up a parking lot