Humor
Pine Tree Cut To Look Like Cell Tower?
Amazing how talented the local tree trimmers are these days when it comes to topiary. This tall pine near Federal Way and Vista Ave. in Boise looks just like a cell phone tower.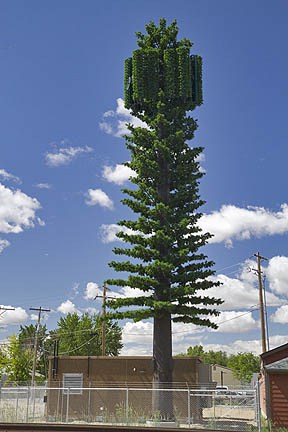 The cell tower in rural France is hard to recognize in this shot, but the French have a reputation for being good artists.