City Government
Otter Joins Bieter Using Citizen Money To Lobby For F-35 At Gowen
Residents of the Boise Bench have little chance of winning a battle against the noisy F-35 fighter jets now that Gov. Butch Otter has joined forces with Boise's Team Dave to combat the anti-aircraft volleys being fired from folks seeking a little peace and quiet.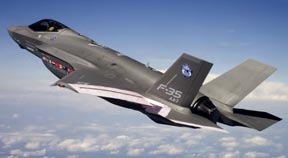 With unlimited resources in the form of citizen's tax dollars at their disposal, the establishment politicos have nothing to fear from those who oppose noisy fighters over Boise.
Betsy Russell wrote last week in her SPOKESMAN REVIEW blog that Otter asked for $100,000 in citizen money to lobby for the F-35 which is roundly opposed by residents of the Boise Bench, especially near the airport.
Russell wrote, "Otter added a $100,000 supplemental appropriation request for the state Department of Commerce to promote and lobby for the recruitment of an F-35 mission and other future missions at Gowen Field, as the current A-10 mission winds down." The money will come out of the Dept. of Commerce budget.
"Gowen Field is among five candidates for the F-35 mission," said Otter budget chief, Jani Revier. Revier told the Joint Finance-Appropriations Committee. The funds would be used to educate the public and key decision makers at the federal level "of the benefit of choosing Idaho." The GUARDIAN has publicly challenged the Air Force, Air National Guard, and city officials to invite a couple of F-35's to fly in and out of Boise at full power, using afterburners (and not) to demonstrate just how loud the aircraft may be. ALL REQUESTS HAVE BEEN IGNORED.
Otter could have his "Idaho mission" and not cause heartburn for Boiseans if he would either ground his dogfight or promote Mt. Home as the logical site for the noisy fighters instead of the most densely populated area in the entire state of Idaho. Regardless, it is downright WRONG to use $100,000 in public money for a public relations campaign to disarm citizens who oppose noisy fighter jets over Boise.
Now, they have yet another "open house" at the airport to promote their agenda. Sessions are set for Wednesday Jan. 25 at 5p.m. and again at 7 p.m. Instead of actually hearing from citizens, the airport announcement claims to offer "choices for noise mitigation." We doubt the choices will include parking the birds at Mt. Home AFB.
The GUARDIAN and most of the folks who have an interest in the F-35 effort oppose only the basing of the loud aircraft at Gowen Field. The general consensus is that Mt. Home Air Base is a much more logical spot for the aircraft. President Donald Trump has fired a few missiles of his own at the F-35 project which is the single most expensive defense project in the history of mankind.
Boise resident Dan Marler has been active opposing the project and forwarded his own "education material" to citizens.