Business
Boise City Ignores Citizens, Seeks $100,000 For F-35 Media Campaign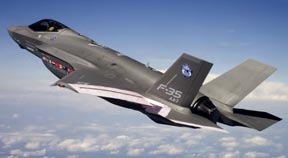 Ignoring the purchasing rules, Boise's Team Dave has proposed an immediate approval of a $100,000 expenditure for a Washington, D.C. Public Relations firm to manipulate public sentiment in favor of the F-35 being based in Boise.
The resolution, to be voted upon at Tuesday's council meeting, says in part:
"Section 2. That the Purchasing Regulations (BOM Reg. 8.04c(II)(D)(1)-(2) and Reg. 8.04d(II)(A)-(B)), limiting departmental purchasing discretion for professional service contracts to under $100,000 is hereby waived."
Gov. Butch Otter has already taken $100,000 in citizen cash from the state coffers, now Mayor Dave Bieter wants to add another $100,000 to the pot.
According to Sven Berg at the IDAHO STATESMAN, Bieter and Otter are soon headed to Washington to make their case to have Boise be selected as the base for about 18 F-35 fighter jets.
There has been massive public opposition to the F-35 at various open houses and meetings regarding the noisy jets. The GUARDIAN has attended many of the meetings and hosted numerous comments on the blog. The general mood of those commenting is support of the Air Force, Air Guard, national defense, motherhood, and the nation. Most people seem to think the military should base the loud, fast, deadly aircraft at Mountain Home Air Force Base instead of at the busiest airport in the state amidst the most densely populated community between Salt Lake City and Seattle.
With the Mayor and Governor working hand in glove with the chamber of commerce to toss the views of taxpaying citizens under the bus, there is little chance of the voice of the masses being heard in Washington. There is little chance they will direct the "deciders" to the many posts on the GUARDIAN.
To rub salt in the wound of those opposed to the noise and air pollution, they are using the citizen's own cash to defeat them.