City Government
War Of Words Over F-35 Revealed In Documents
GUARDIAN ANALYSIS
By DAVID R. FRAZIER, editor
Using money donated by concerned citizens, the GUARDIAN paid to obtain three months worth of public documents from the City of Boise regarding the F-35 which paint a vivid picture of a single-minded battle plan with little regard for "collateral damage" to the home-owning citizens of the Boise Bench. The documents are available HERE until April 27. NOTE–This is a 413.96 MB zip file that will be downloaded to your computer or device – be sure you have room for it.


Armed with taxpayer dollars and the resources of government, Boise and Idaho politicos have launched a public relations offensive against the citizens in their battle to attract the F-35 fighter jet to Gowen Field. They may be well intentioned, but many residents stand to be victims of "friendly fire" in this war of words.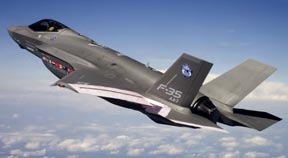 E-mail documents show "The Group" (or committee) comprised of National Guard, City, State, Idaho Power, and Airport employees, communicates almost daily preparing canned form letters to constituents, conniving to keep "our message" in the media via op-ed pieces in the Statesman, at public meetings, with the Federal Government, and on social media. Their event at Gowen Field hosting the STATESMAN editorial board was an exercise in military maneuvers worthy of a military academy class.
The Group has created "talking points," while never once discussing alternatives to the loud F-35 fighter being based in Boise. For instance, in a series of exchanges regarding the opponent's logical suggestion of basing the F-35 mission at Mountain Home AFB, they settled on this response:
"The U.S. Air Force is currently considering which Guard bases will receive F-35s, not the consolidation of Air Guard and Air Force bases."
When opponents and the GUARDIAN noted the impact on the most densely populated area between Salt Lake and Seattle, the glib solution became:
"Boise is the most densely populated city in Idaho, maintaining a population base sufficient to meet the needs of an F-35 mission."
In one document the Idaho Dept. of Commerce reveals it has nationwide access (intelligence source?) to a service called BRANDWATCH. They provided a password and instructions to the Group so members could get news reports and social media trends regarding the F-35. Boise's attorney denied the GUARDIAN access to that info by redacting it from the e-mails. Just another weapon in the official arsenal not available to the enemy.
Buried in the hundreds of messages was this reference from airport Director Rebecca Hupp to Mayor Dave Bieter: "I will also ask Elizabeth Koeckeritz to email, for your rerefernce, the attorney-client memo that initially discussed forming Gowen Strong as an independent non-profit and the City Council resolution." Koeckeritz is a civil attorney for the city. GOWEN STRONG is a collaboration between Boise City and the private special interest lobbying group known as the Chamber of Commerce.
When a member of what is now "Citizens for a Livable Boise" sent an invitation to a neighborhood association president to attend a meeting of concerned citizens regarding the F-35, the neighborhood guy's wife turned it over to the mayor's staff, prompting this response from an executive staffer:
"Tracy's husband, received this email today…would be great to arm some of these folks with facts beforehand. Also, speaks to Jade's point about reaching out through Kathleen Lacy (sic) and Melinda McGoldrick to the NAs. (Jade Riley is mayor's chief of staff and NA is neighborhood associations).
It came as no surprise when neighborhood association presidents received a letter sent April 14 by none other than Kathleen Lacey, Boise's neighborhood coordinator claiming, "In recent weeks, you may have received information from individuals who oppose the potential F-35 mission at Gowen Field. While we certainly respect the opinions of everyone and their right to express them, we feel a responsibility to make sure you have accurate information to base your own opinion upon."
She then used the aforementioned talking points/sales pitch to promote the F-35 position, adding, "Unfortunately, some individuals who oppose F-35s coming to Gowen Field have disseminated a number of inaccuracies about Gowen Field and the potential new mission. Though the City of Boise, the Boise Airport, the Idaho Air National Guard, the State of Idaho and others have consistently provided the correct information they continue to extend erroneous material."
When Patrick Harren asked the mayor to rescind his support of the F-35, he was sent a letter with the usual talking points and sales pitch about the economic benefits of the Guard. Then Mayor Dave Bieter parried Harren's concerns saying, "Once again, it is important to keep in mind that the City of Boise has no say over what aircraft can or cannot fly in and out of Gowen, and any decision involving a replacement flying mission lies in the hands of the United States Air Force. If you have any further questions or would like more information, please contact the Idaho National Guard, or you can contact our Congressional delegation members."
Seems counterintuitive (maybe inaccurate) to claim the city of Boise has "no say," while devoting thousands of dollars and thousands of man-hours of public employee time in an effort to influence the Air Force decision to bring the F-35 to Boise. He is either wasting taxpayer money in his "no say" effort or sending out "misinformation."