City Government
Sen./Councilor Jordan Blocks Bieter, Favors Otter On F-35 Cash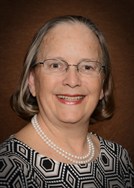 In the latest round of documents obtained from Boise City by the GUARDIAN, it was revealed that Councilor Maryanne Jordan worked behind the scenes to oppose Mayor Dave Bieter's request for $100,000 to promote the F-35 coming to Boise.
Rather than publicly vote against Bieter, Jordan privately expressed her misgivings about approving Bieter's request for up to $100K for Greg Kiley's lobbying services in Washington. That prompted this exchange between Jade Riley, Bieter's chief of staff to Airport Director Rebecca Hupp:
"It sounds like Maryanne is concerned about spending the $ on the lobbyist for F-35 mission. She is requesting that we defer the item tonight so that we can chat offline and put it back on for April 4th for action. Can we live with that timing?"
The item was deferred again April 4 and one news report seemed to indicate there was no future plan scheduled to publicly decide on the expenditure.
When Intergovernmental Affairs Director for the City of Boise, Amber Pence, asked Airport Director Hupp if Kiley & Associates was still NOT hired, Hupp responded saying, "Correct, we removed the item from the Council agenda because we only had 4 councilors at the last meeting." (Hupp sounds to be more in charge of the council agenda than some of the councilors).
More concerning to the GUARDIAN is a series of communications between Hupp and Kiley planning their attack to get the F-35 effort off the ground as it were. He is either working without pay and outside the approval of the City Council, or there is another source of revenue undisclosed at present.
Ironically, Councilor Jordan moonlights as a Democratic State Senator where she was counted among those who voted without objection to appropriating $100,000 for Republican Governor Butch Otter to work on the F-35 project.