Business
Root, Root For The Home Team !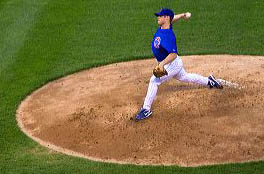 As soon as citizens had an election lined up to vote on funding a minor league baseball stadium outside Washington, D.C. in Virginia, the minor league team owner forfeited his attempt at getting public financing. He was apparently out hit, out fielded, and out of money. That no hitter game sounds strikingly similar to the one being played in Boise. See BALLPARK MAY FACE EXTRA INNINGS.
In fact, according to website REASON.COM there is so much opposition to spending public money for the benefit of these private promoters, congress and conservatives are pushing for laws to ban public funding.
This is another sign of the growing political opposition to building stadiums with tax dollars. Earlier this year, Sens. Cory Booker (D–N.J.) and James Lankford (R–Okla.), proposed legislation in Congress to ban the use of tax exempt municipal bonds (as in CCDC) in financing stadium projects.
Their bill would not mark the end of government-subsidized stadiums, but would close a major loophole that's been exploited by cities from New York to San Diego in recent years. According to a recent analysis by the Brookings Institution, a centrist think tank, since 2000, 45 major professional sports stadium projects have been financed in part by more than $13 billion in municipal bonds.