Economy
Air Force Answers Guardian F-35 Challenge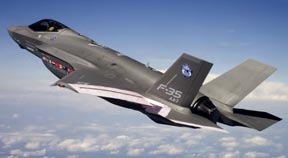 Soon after the United States Air Force announced that Gowen Field was a "finalist" in the air war to attract a squadron of F-35 fighter jets, the GUARDIAN offered A CHALLENGE to let us see and hear the deadly fighter in action.
A spokesman at the Idaho Air Guard confirmed Thursday that it appears a pair of F-35s will be on hand for the October 14-15 "Gowen Thunder" air show. While it was acknowledged the GUARDIAN was the first to offer the challenge to bring the aircraft to Boise we were told not to expect to see any official press releases crediting the GUARDIAN.
It will be interesting to see (and hear) if they use afterburners or high powered maneuvers which tend to be loud. Opponents of siting the F-35 here have been concerned mostly with the issue of noise.
Crowds of nearly 80,000 are expected. Details on shuttle buses, parking, and access will be announced soon in the legacy media.