CCDC
Boise Council Candidate Forum Is Open
It looks like the big issues for future Boise Councilors running in the Nov. 7 election will be team Dave's proposed downtown ball park, the desire named Street Car, and the noisy F-35.
From what we are able to gather, Bieter seeks to dedicate future funds from multiple government agencies to help a for-profit development scheme with the ballpark.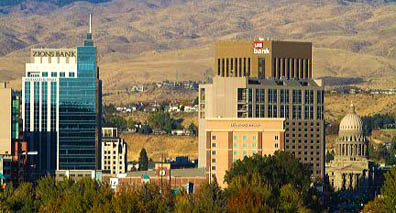 Notice to all candidates and readers: The election is a month away, so the GUARDIAN is offering this space to any who wish to be heard. Please try to keep your pitch, rant, rave, or comment to a screen page in length. Be sure to let your favorite candidate know of the opportunity to be heard.
Here's how the race stacks up as we see it:
At this point incumbent TJ Thomson is running for seat against Naomi Johnson, Crispin Cravatt, and Nicolas Way for seat 4. Holli Woodings who once appeared to be the seat 6 designated Demo replacement for long time councilor Maryanne Jordan, joins Caleb Hansen, Michelle Doane, and Nicholas Jones in the race.
Ben Quintana is not seeking reelection to his seat 2. Paul Fortin, Frank Walker, Lisa Sanchez, Logan Kimball and Rachel Misnick will vie for the post with so many candidates that 21 % of the vote could theoretically signal a majority victory.
Feel free to quiz any of those running for office and decide for yourself if they are qualified.
–Should Boise officials be spending public money and resources on the campaign to attract the F-35?
–Should citizens have the right to vote to approve public debt of more than one year, especially for big projects like a stadium?
–Should citizens, both inside and outside the city, have the right to vote approval or denial of annexation of additional areas and people into the city?
–Should CCDC continue to expand and divert tax dollars away from schools, ACHD, the city, and county?
The candidates:
TJ Thomson – Council Seat 4
Paul E. Fortin – Council Seat 2
Frank Walker – Council Seat 2
Lisa E. Sanchez – Council Seat 2
Danielle Naomi Johnson – Council Seat 4
Logan J. Kimball – Council Seat 2
Adriel J. Martinez – Council (unknown seat choice)
Crispin Gravatt – Council (unknown seat choice)
Holli Woodings – Council Seat 6
Candidate profiles on the City of Boise website
Candidates can send their info via the CONTACT button e-mail in the gray bar at the top of the page beneath the masthead photo.